So today was HellaFlush5. It was an epic event, and i had an amazing time. Big thanks to all the guys i rolled down and back with, the random people i chilled with all through the event, and the people that actually threw the event. haha
Anyway. Time for pics :D
Left my place at about 6. Was at Raj's at like 6:35 or something. We were supposed to meet everyone at Taco Bell down the street at 6:45, and Raj and Chris were no where near ready. Hahah. So I cruised down to Taco Bell my self, and there were like 2 people waiting there. So like a half hour later everyone showed up and we rolled out.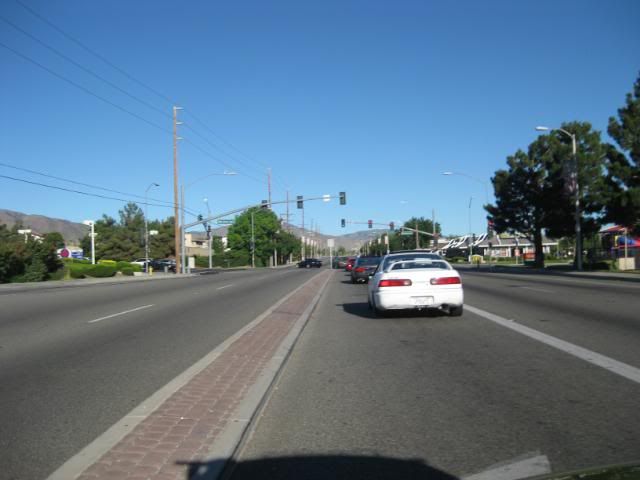 Prob one of my fave s13's around, I've seen it online a million times, but never thought i'd see it in person.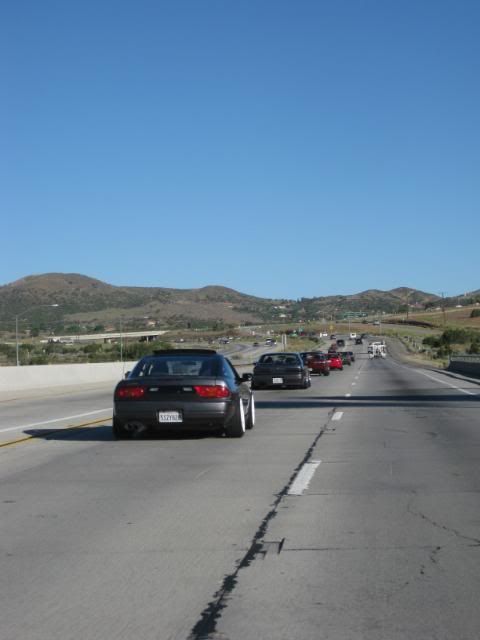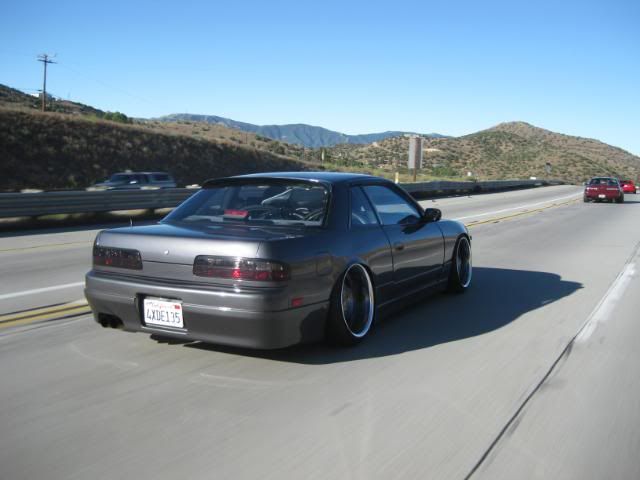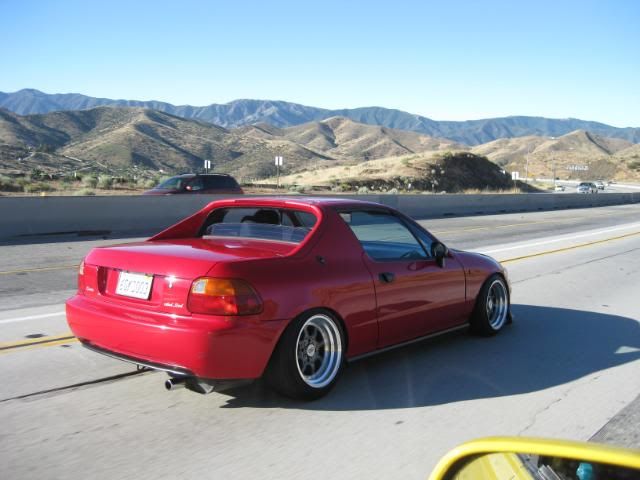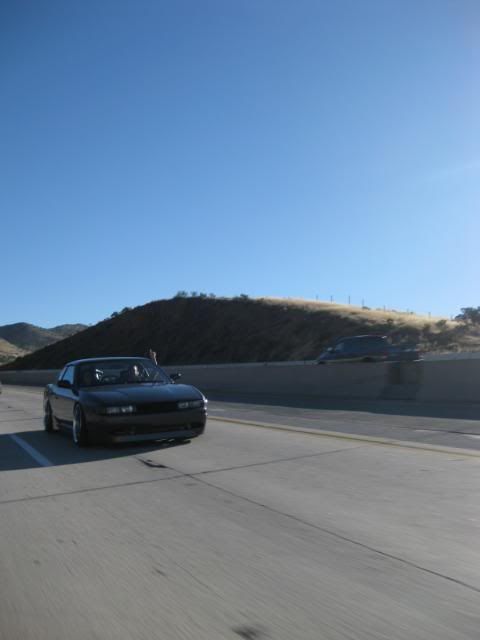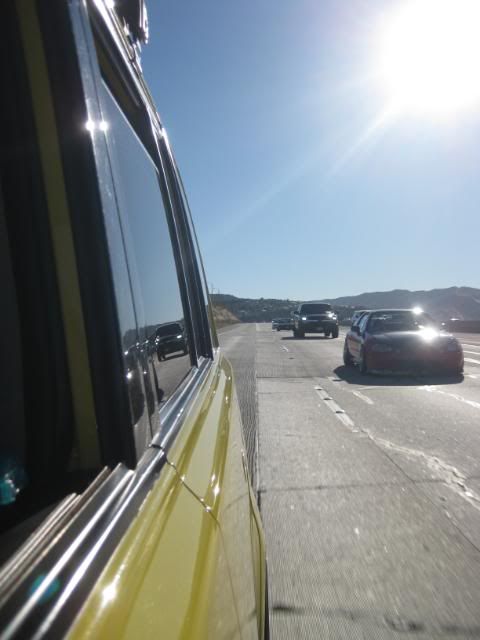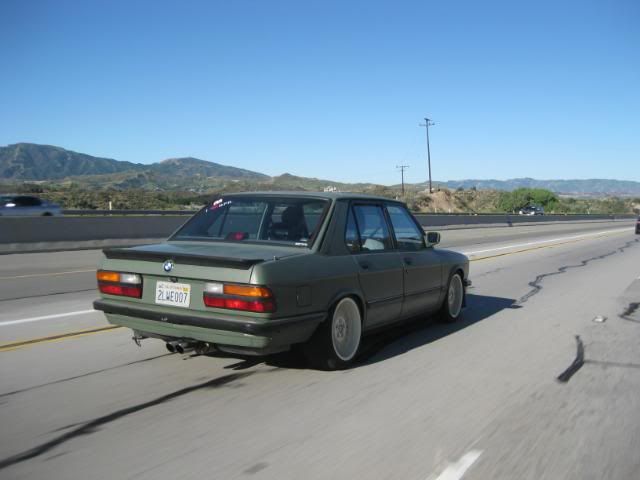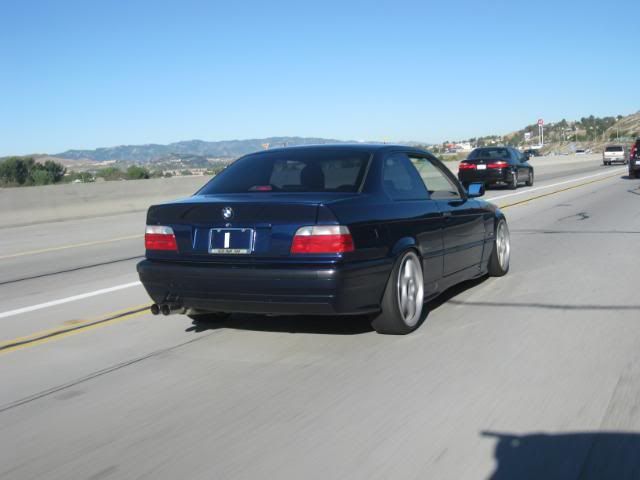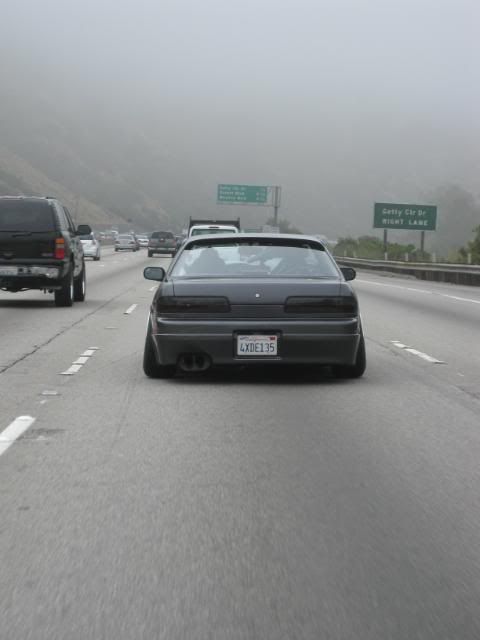 Then got split up cuz Raj got pulled over, so i ended up rollin in with these guys. haha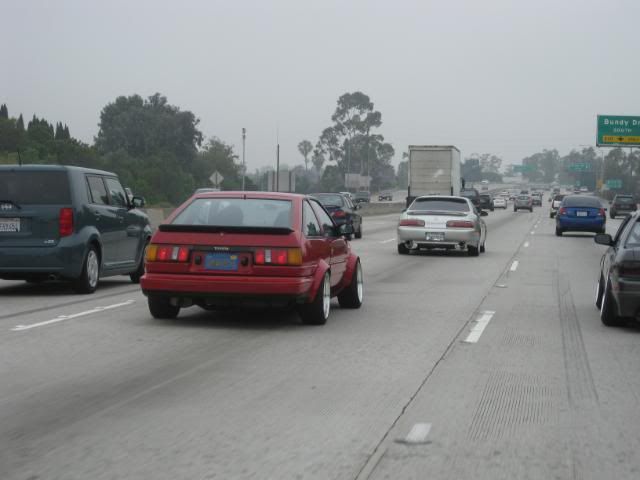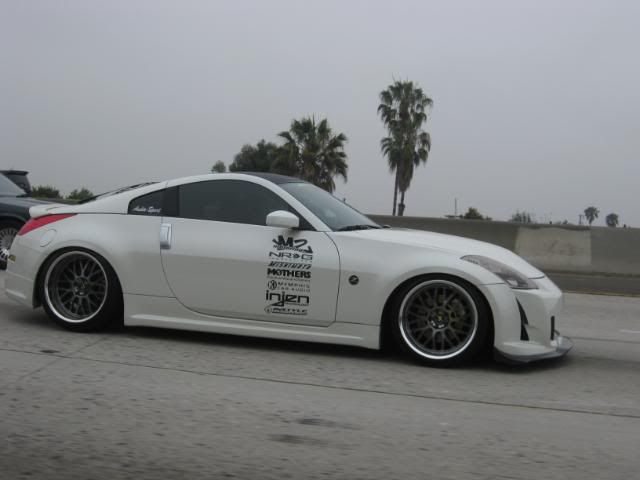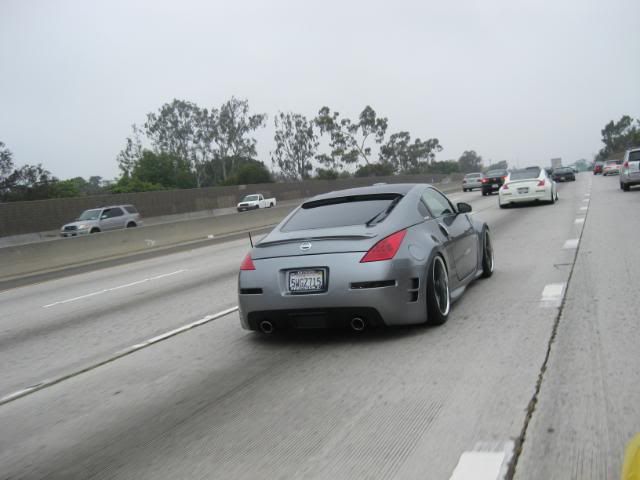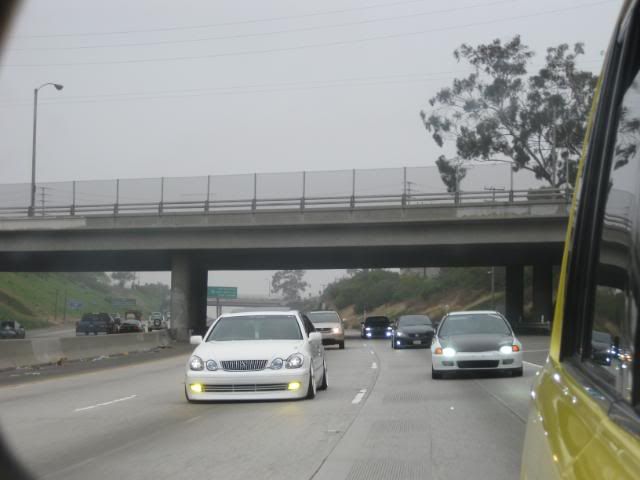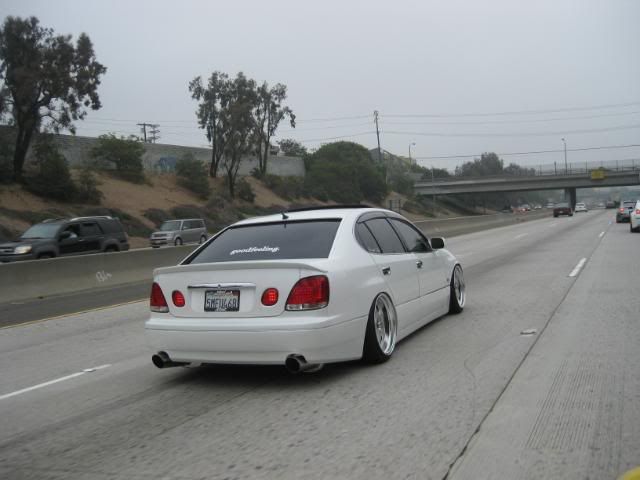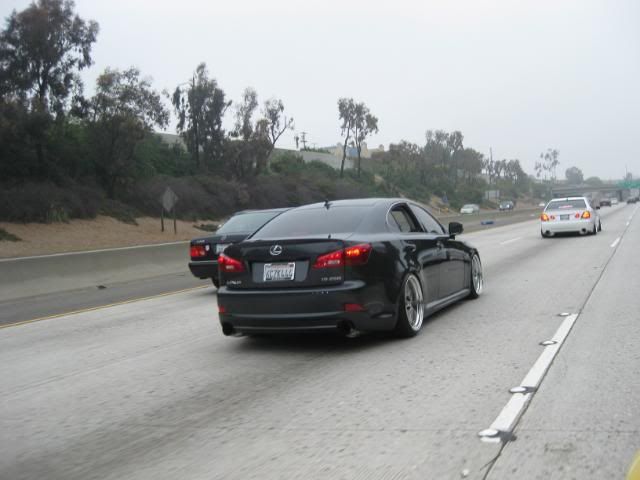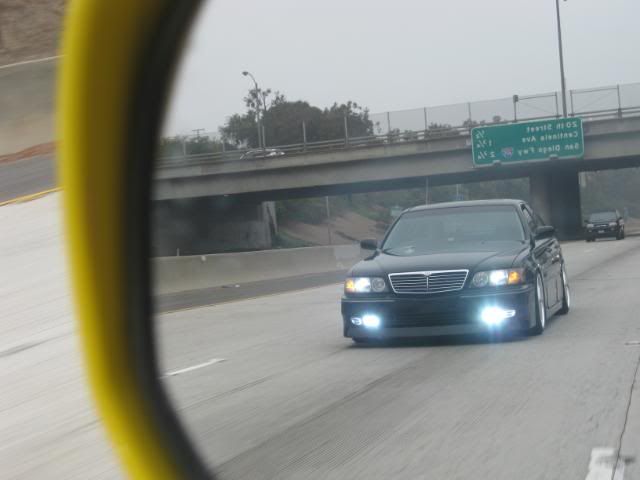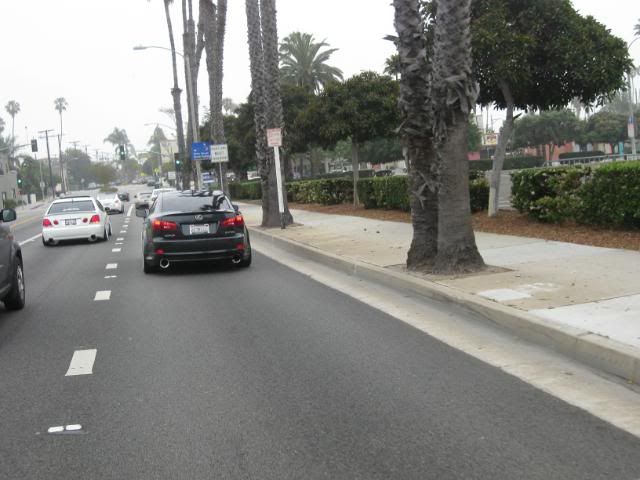 Waitin in line to get it. It seriously took like 20 mins just to get into the place. lol
Made it in and i was greated by Eamon and his TRASHED tires. haha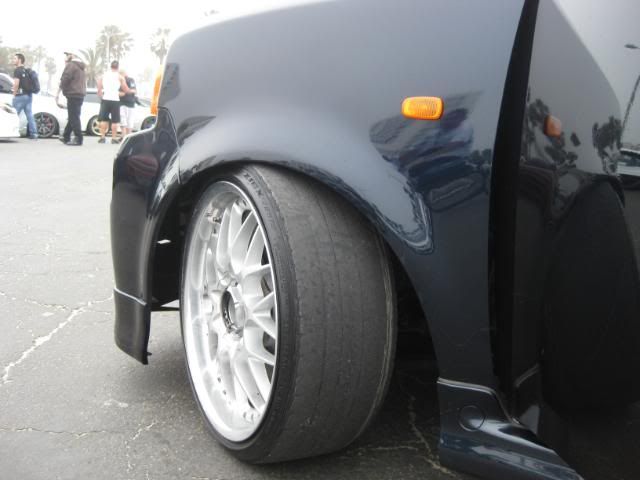 Mr.Hyphy from WA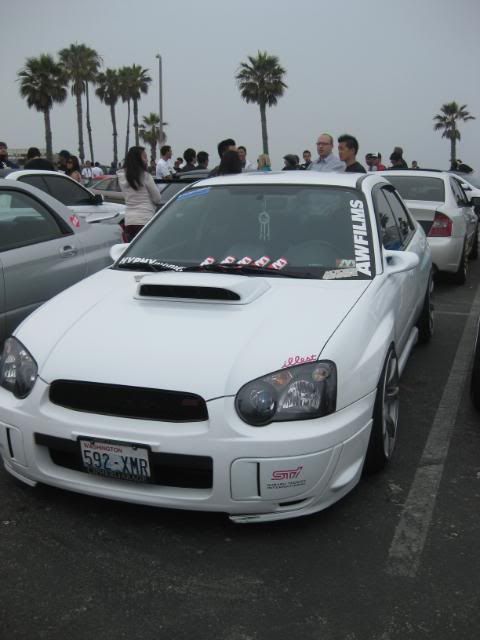 Gettin my header from Jomar. Thanks dude!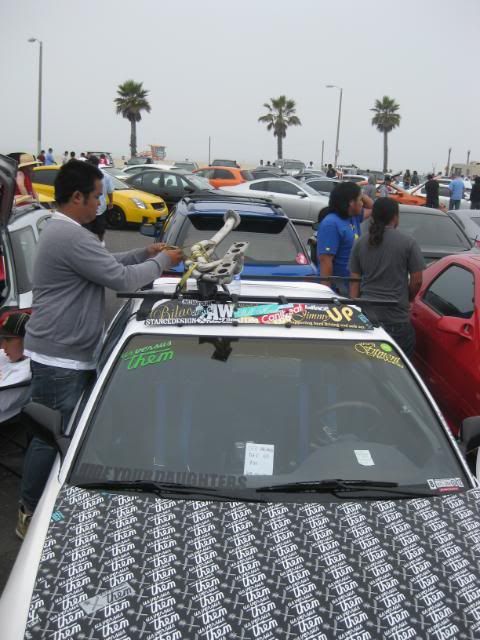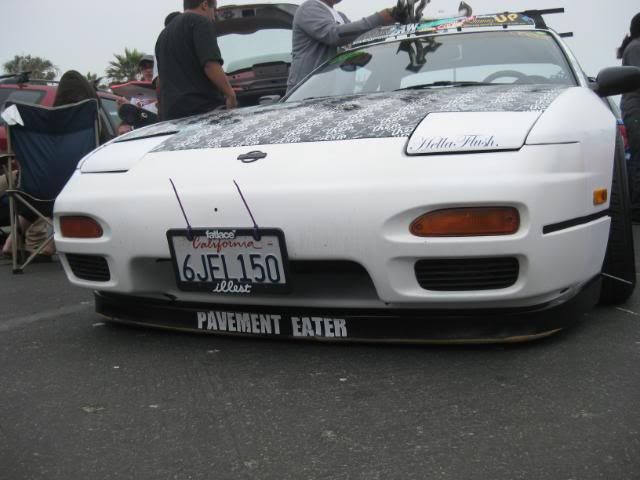 This guy made me lol.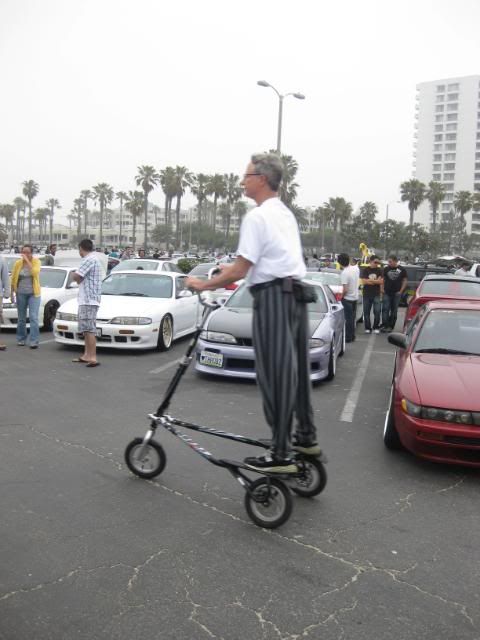 Back to the event.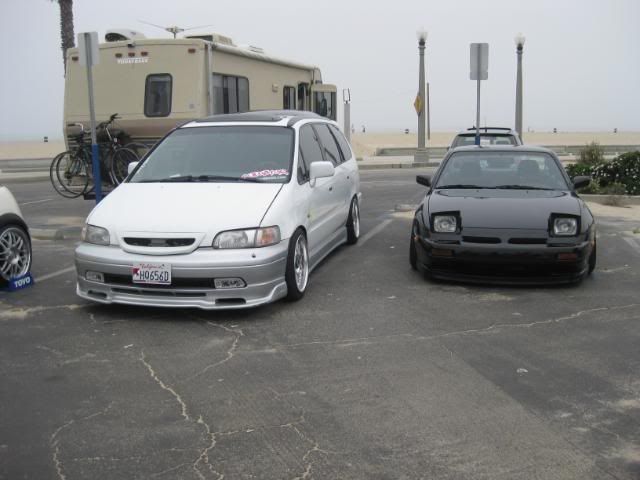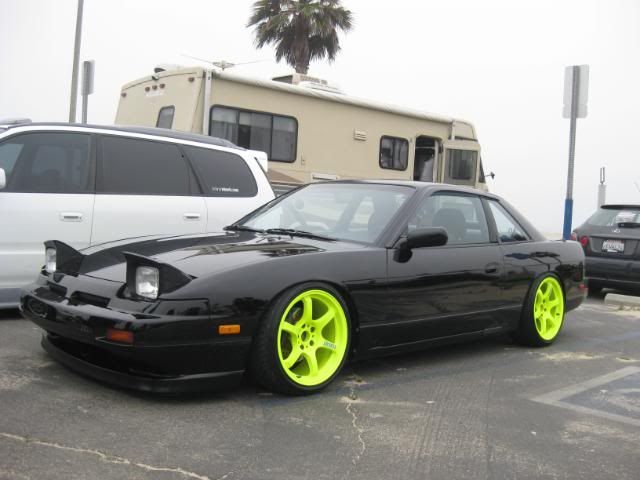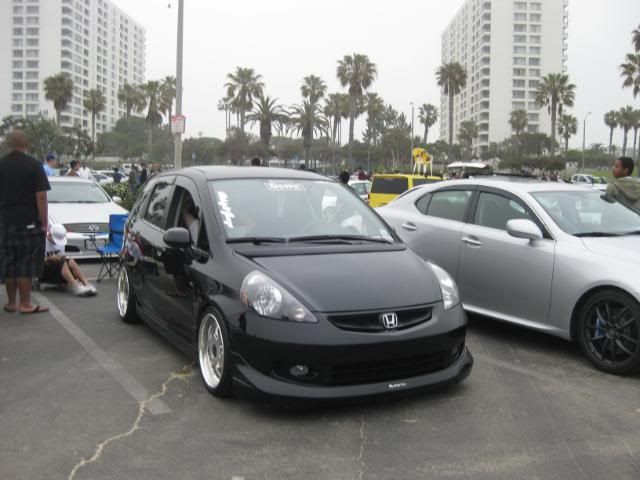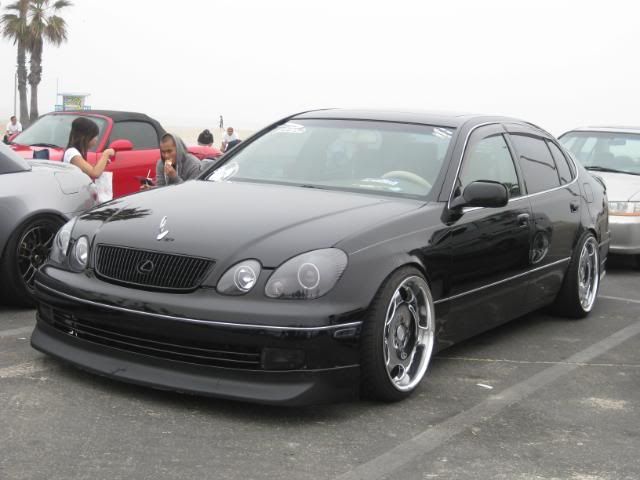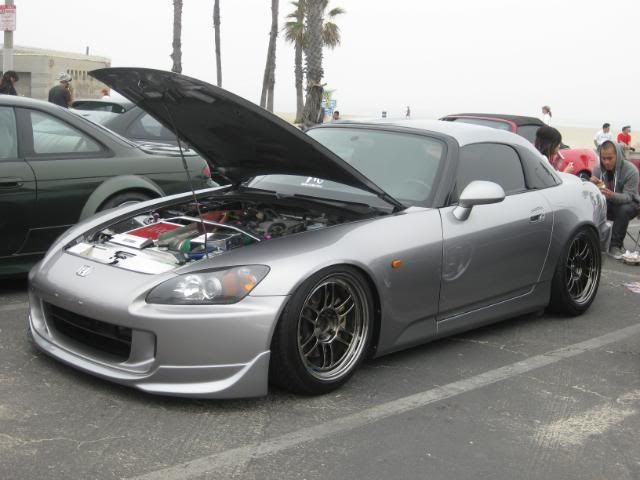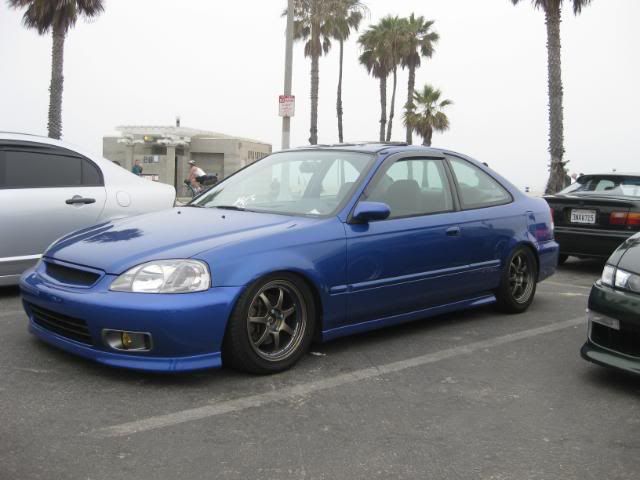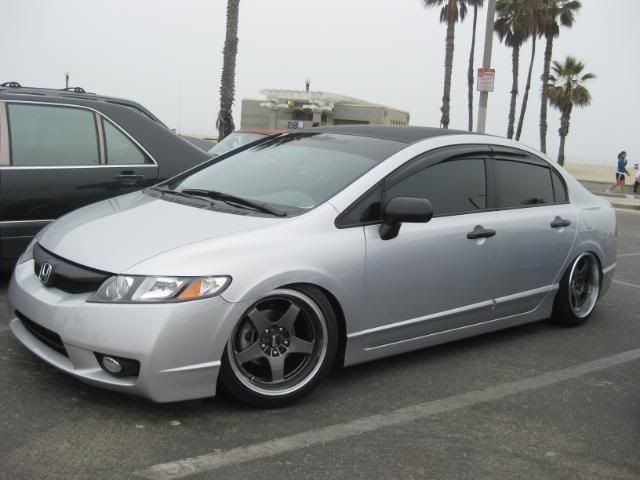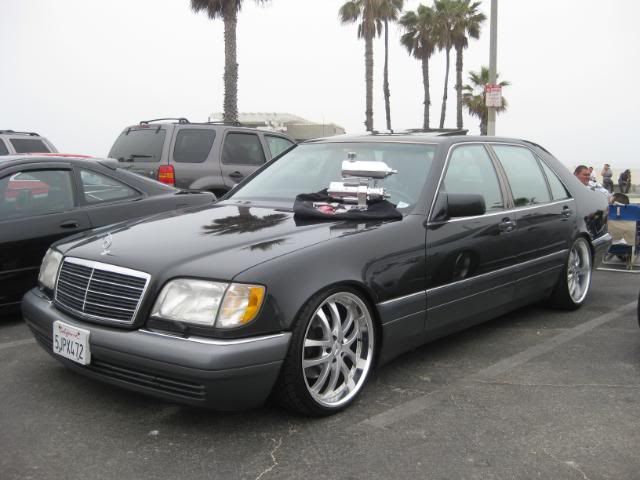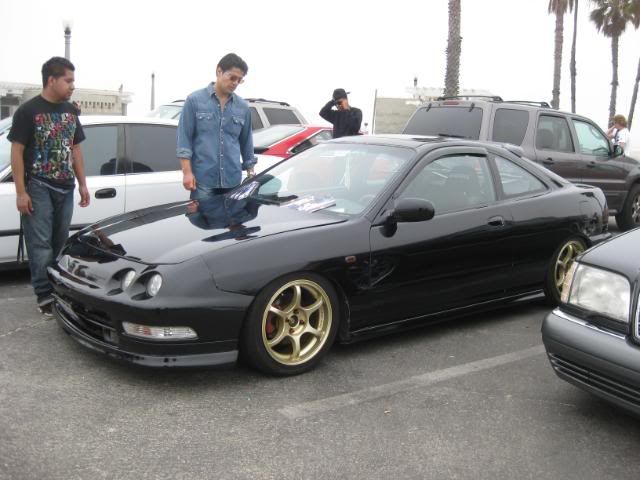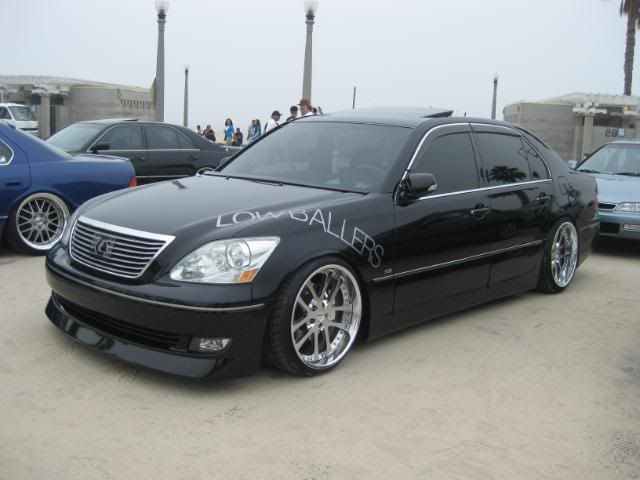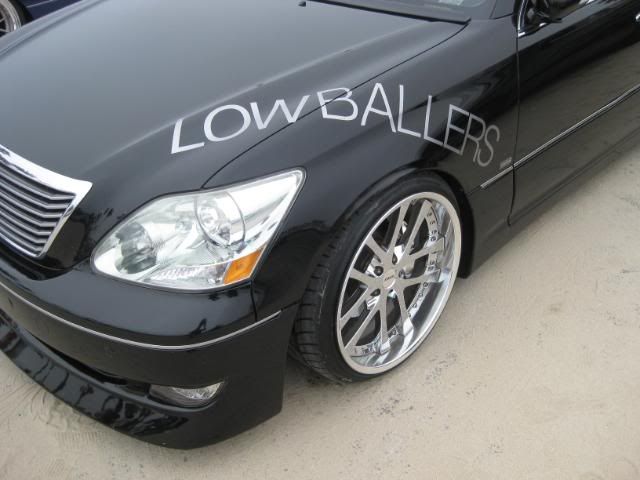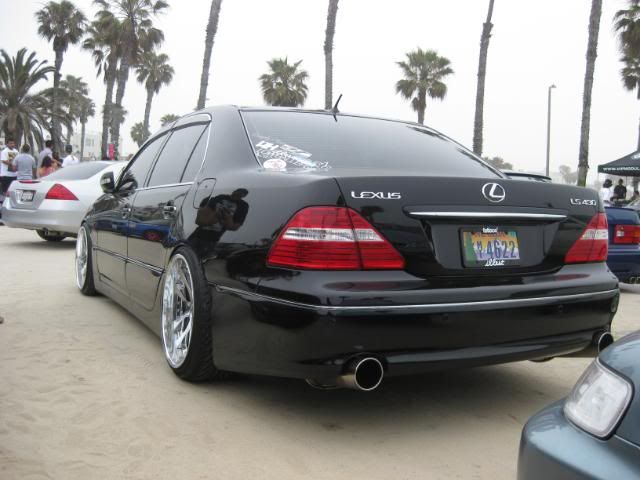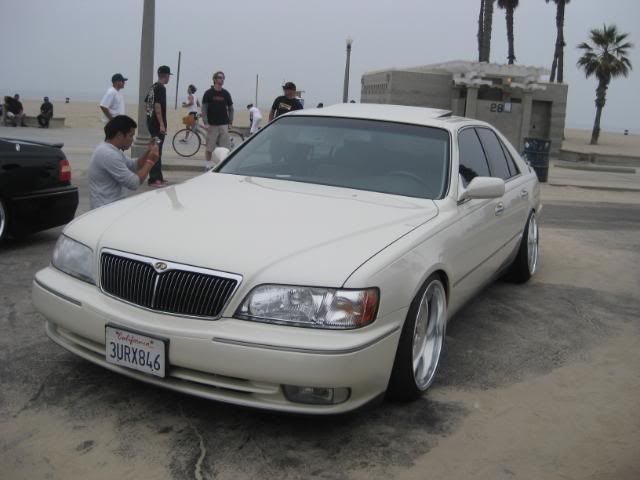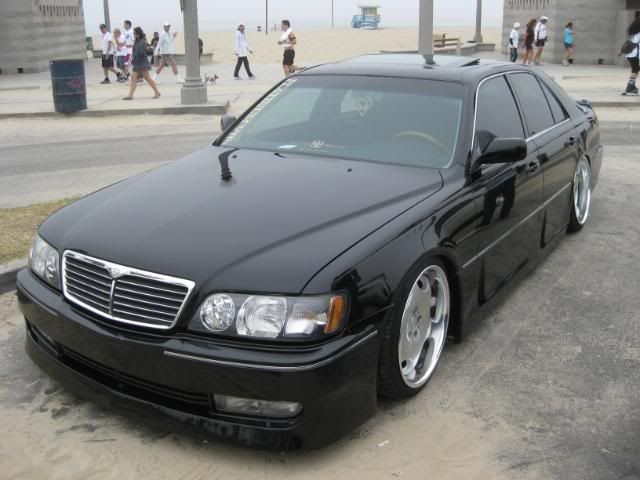 This was funny, one of the guys locked his keys in the trunk of his M5. lol oops. They spent like 20 min trying to get it, and they did, but the alarm was goin crazy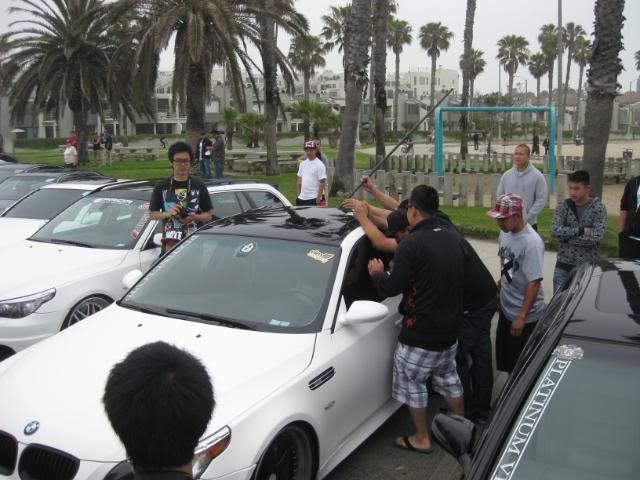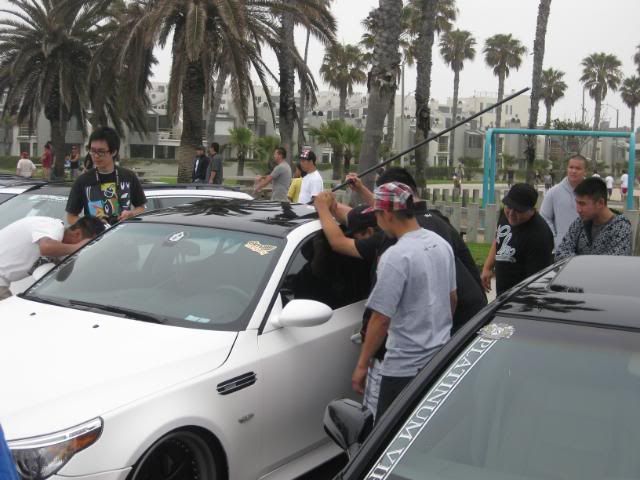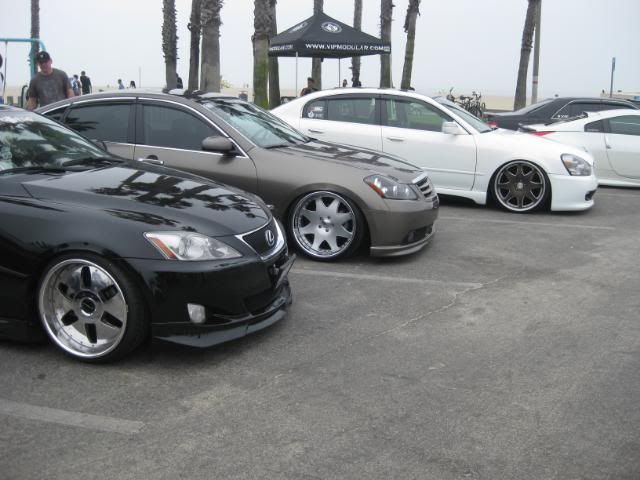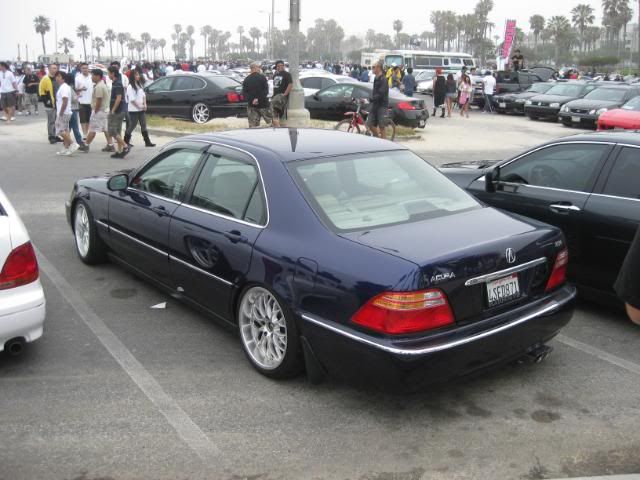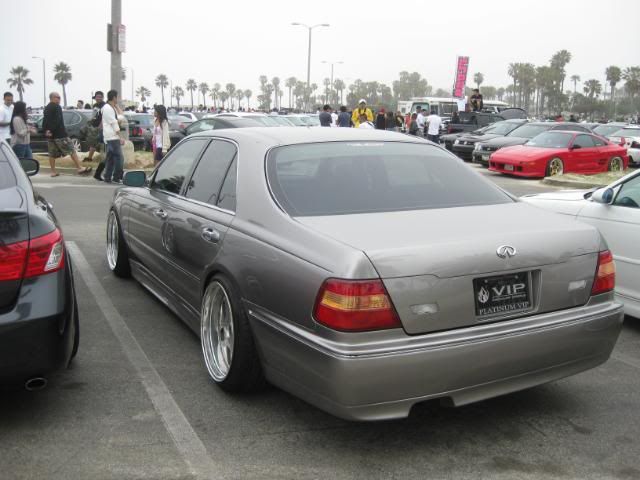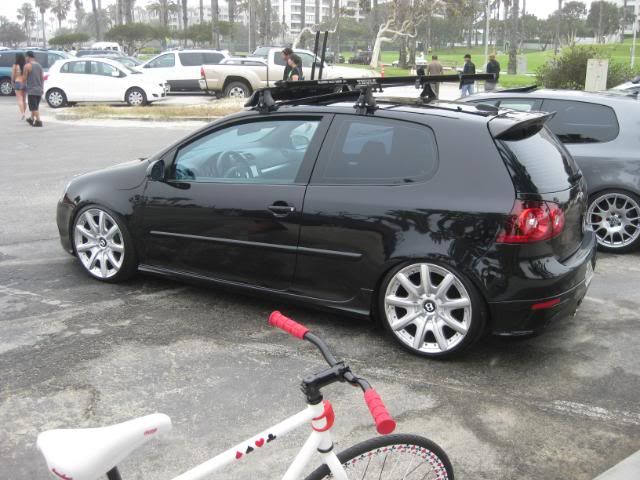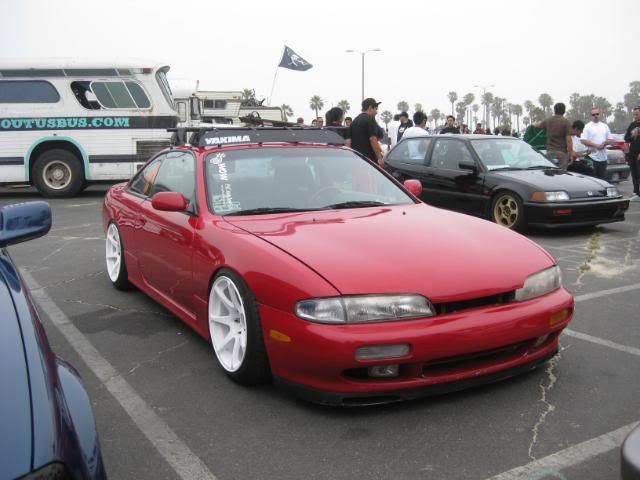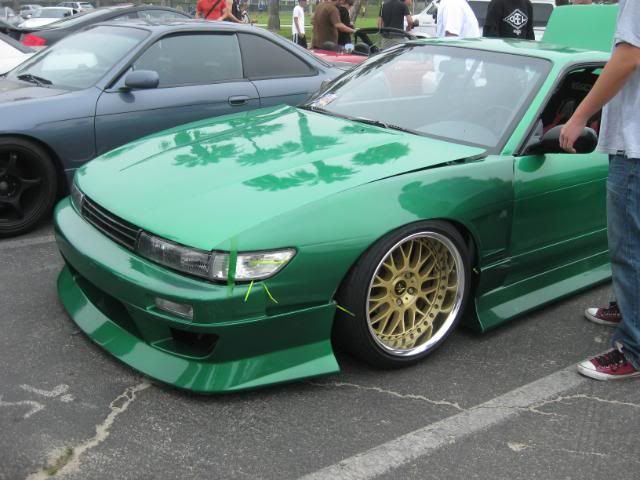 Lol at center garnish thinggy.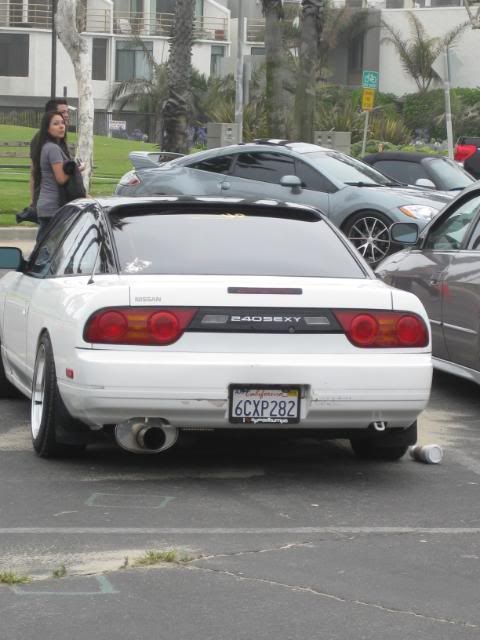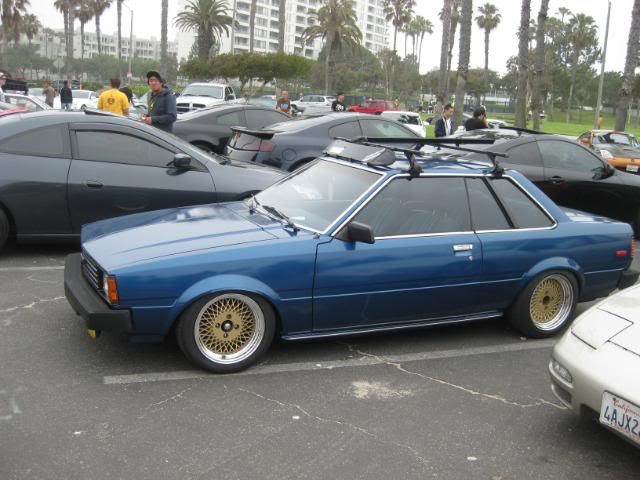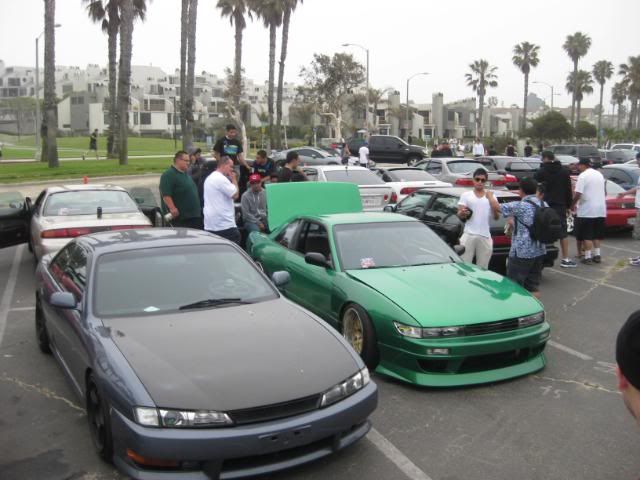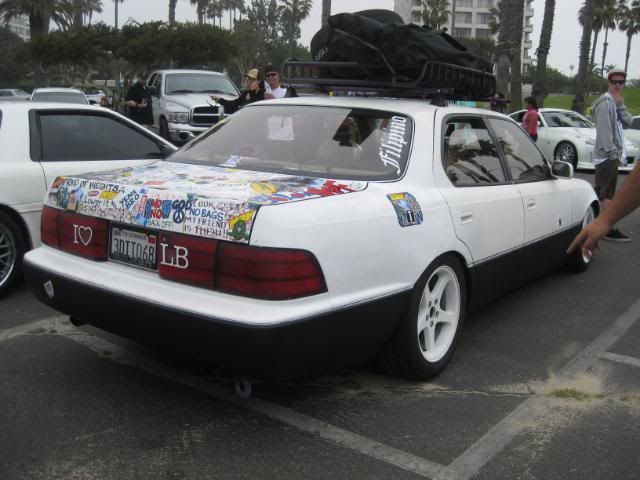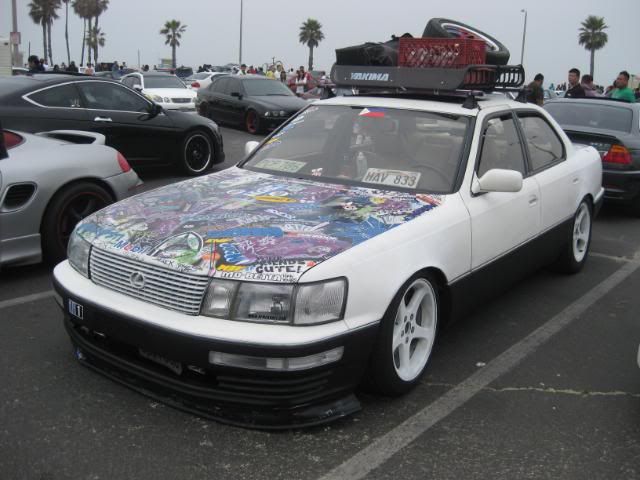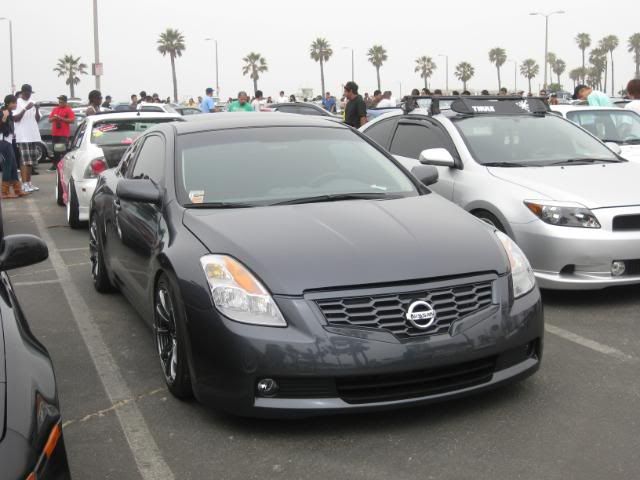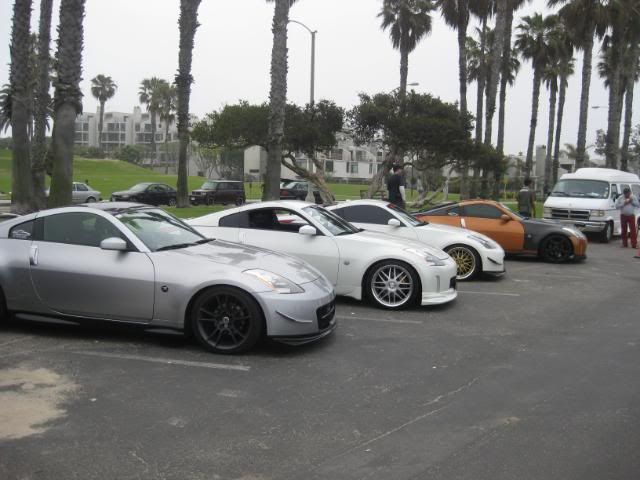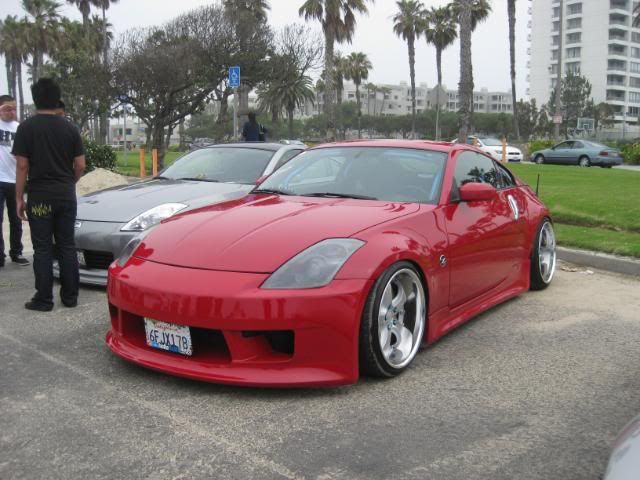 Lol wtf was this doin there?!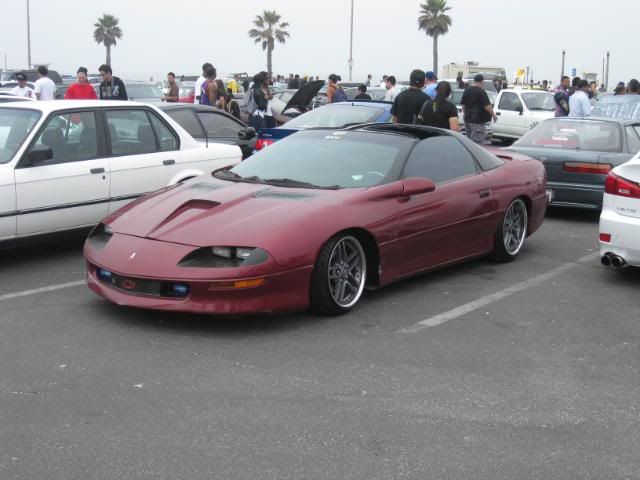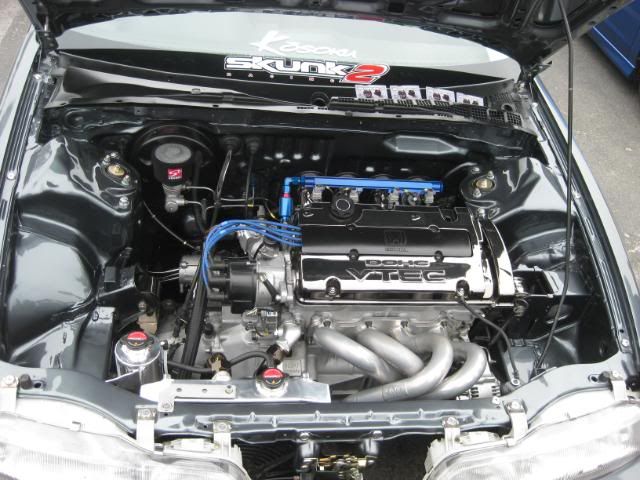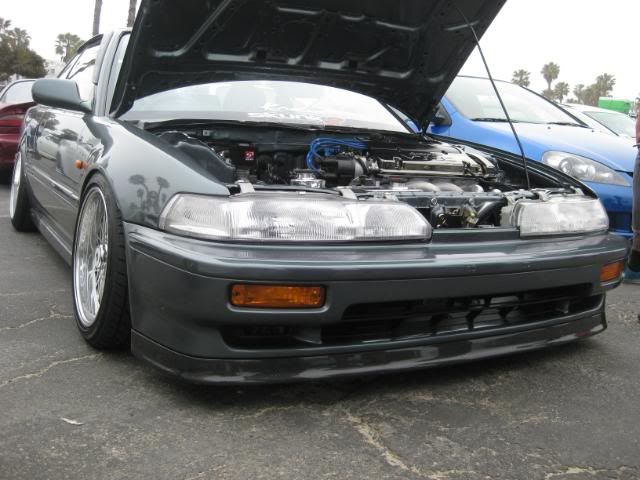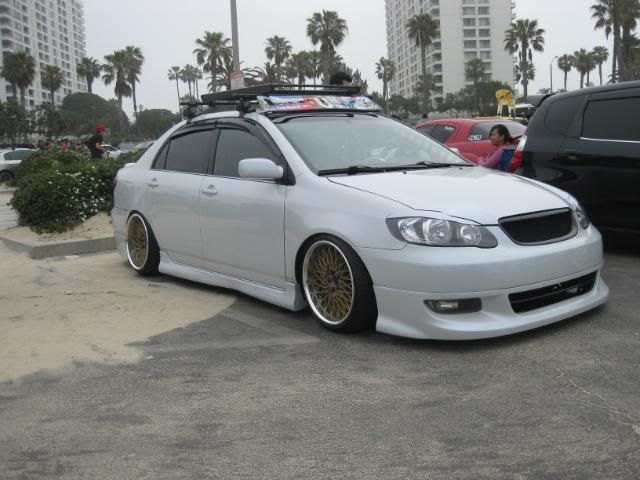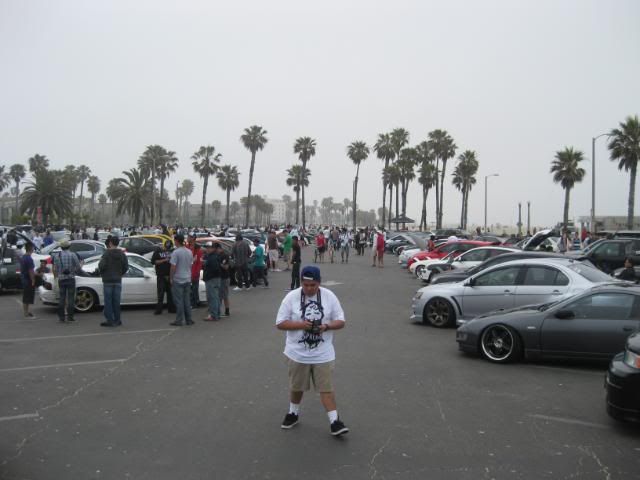 Eamon puttin on some more stickers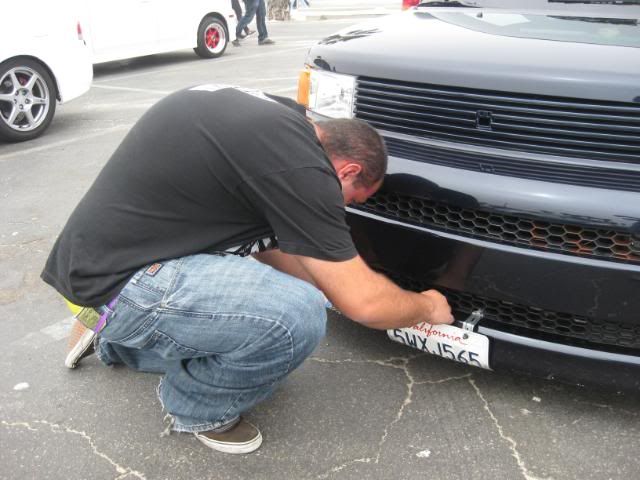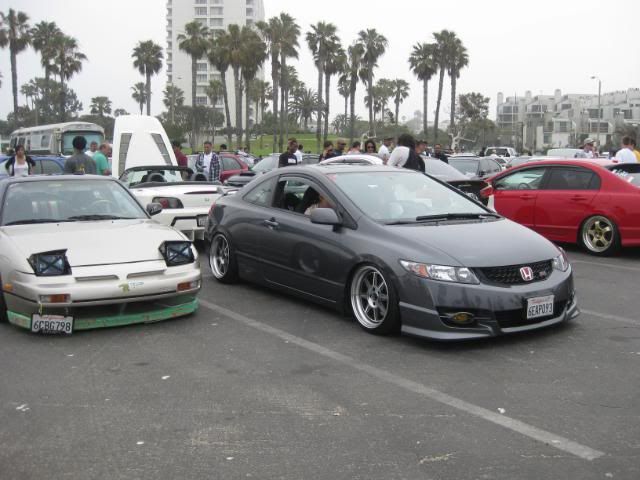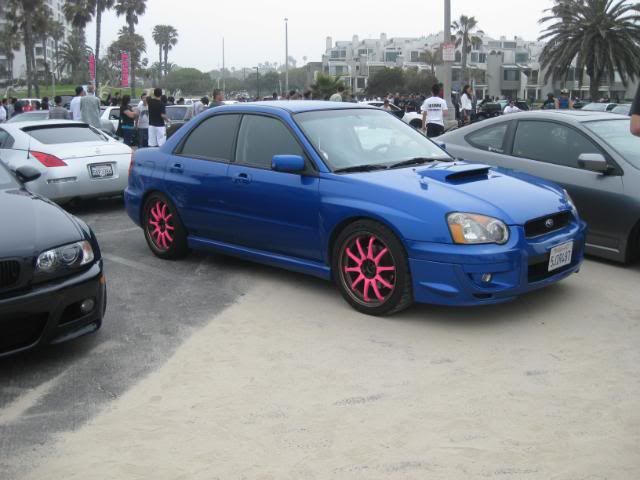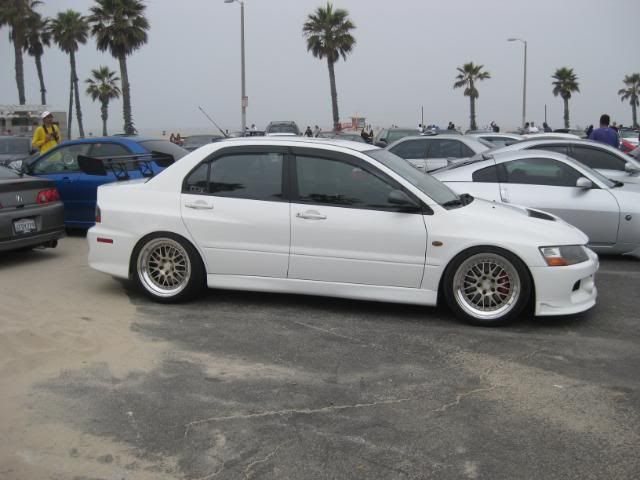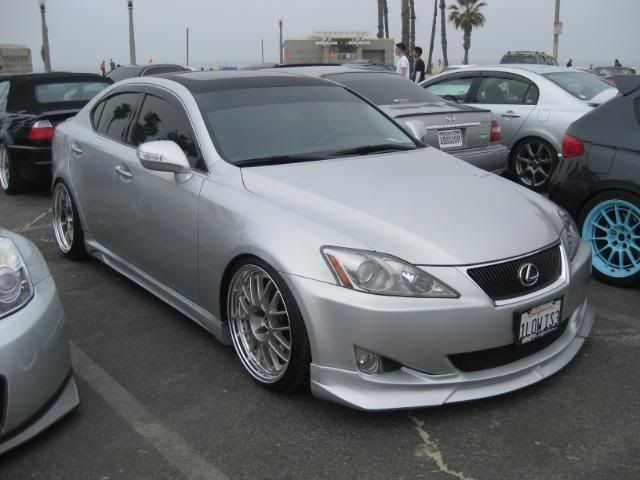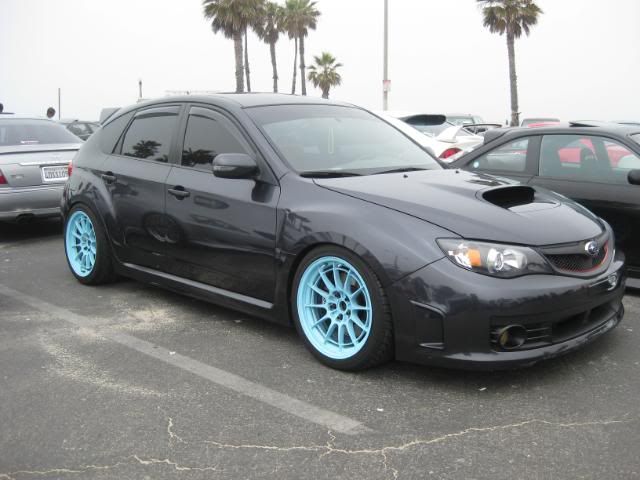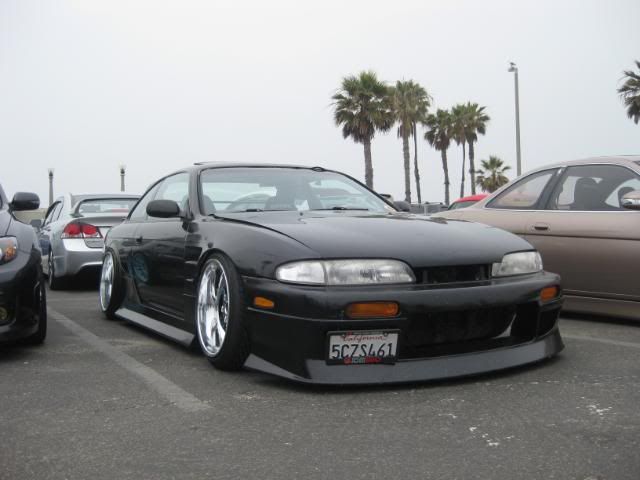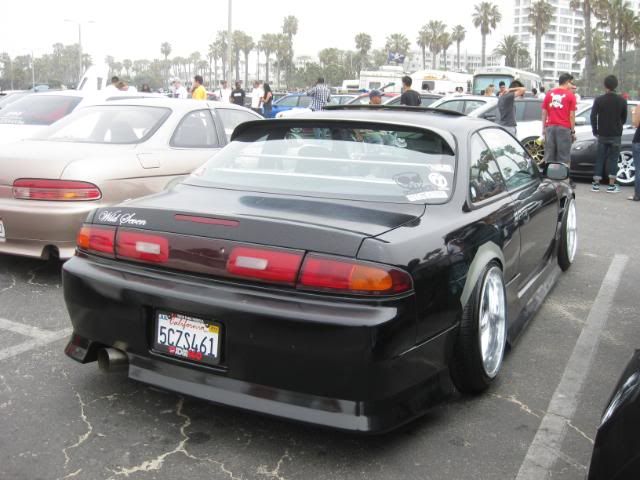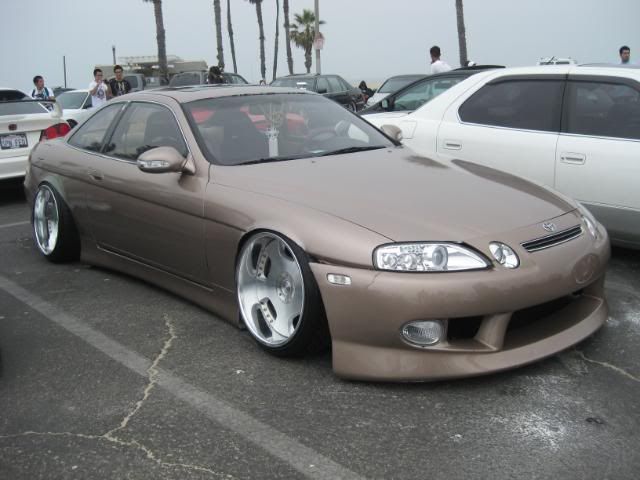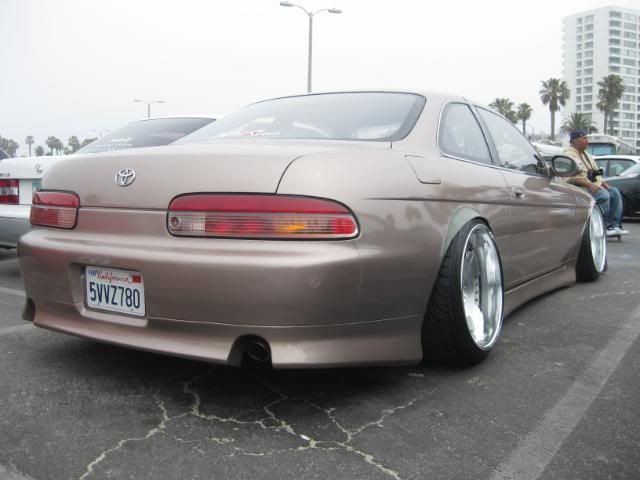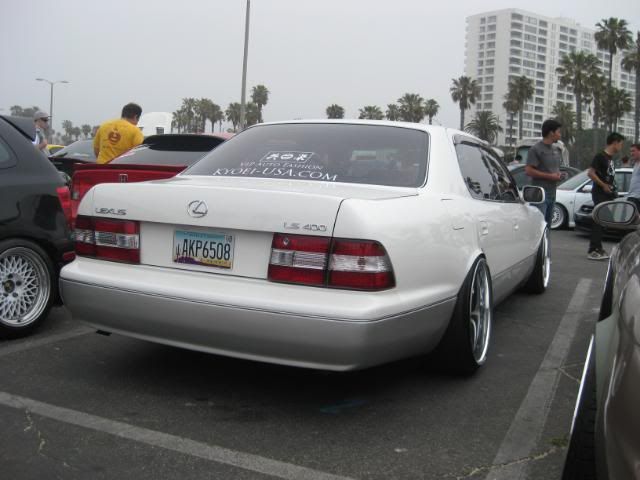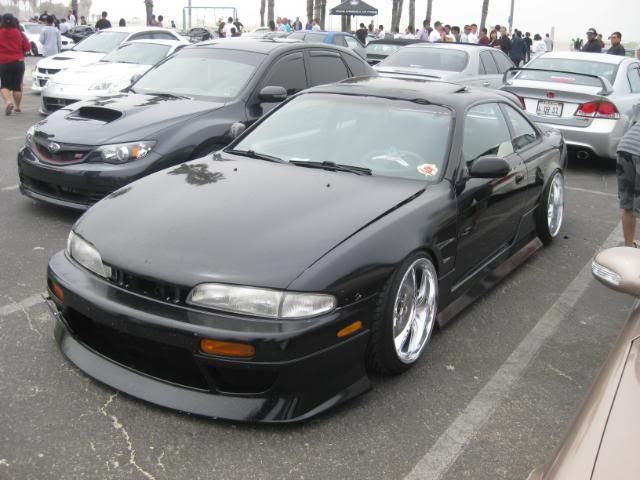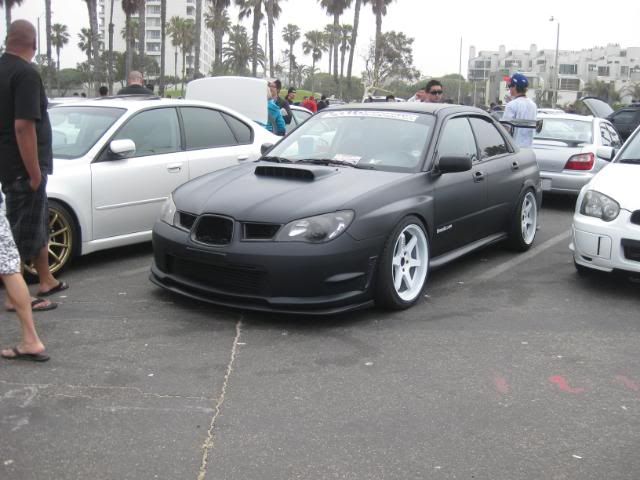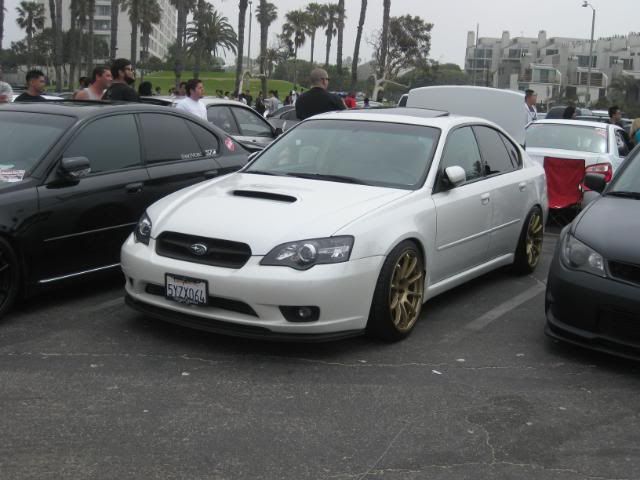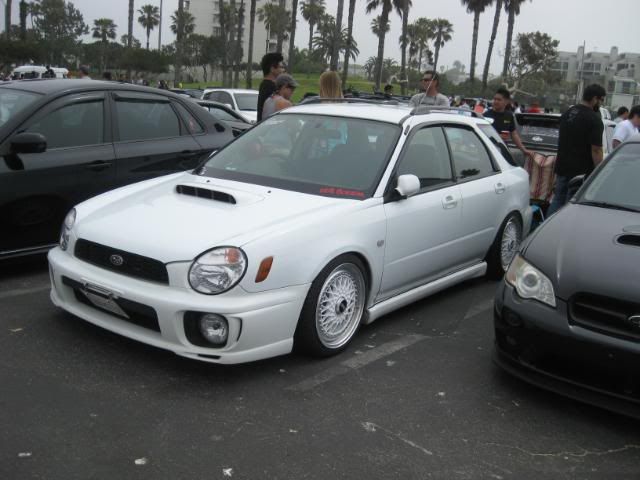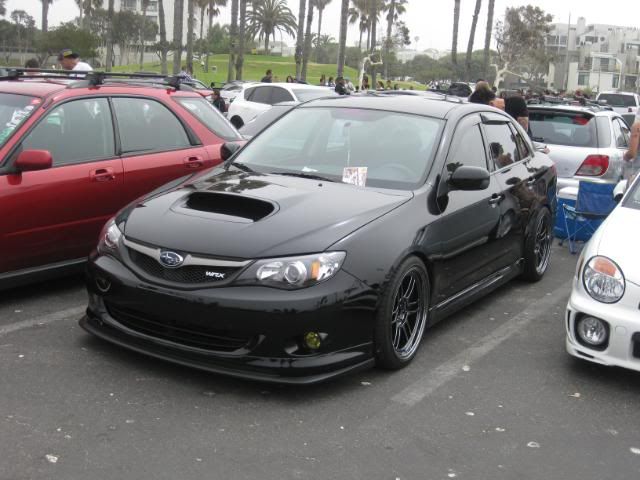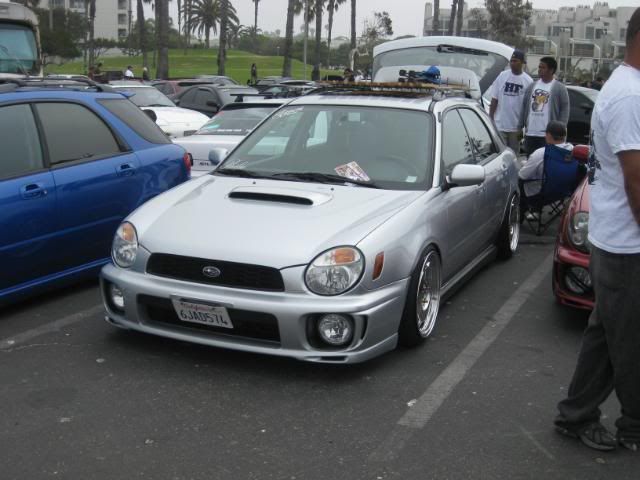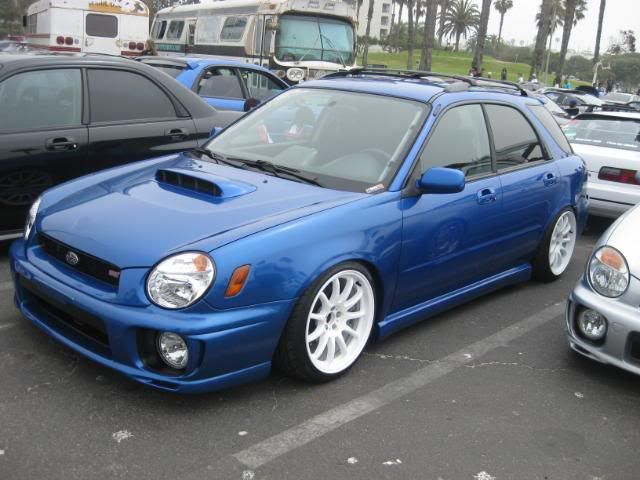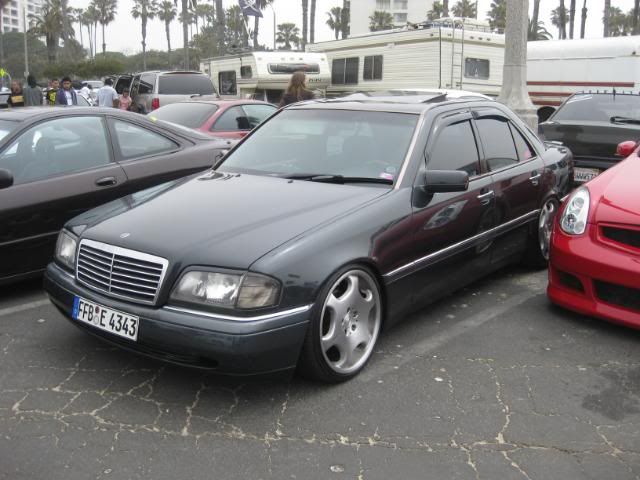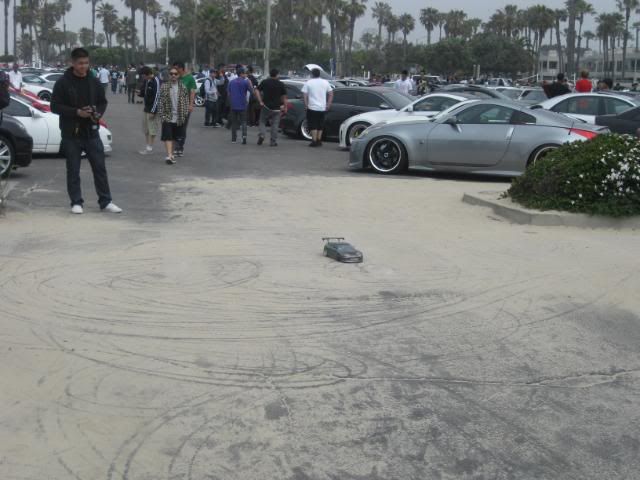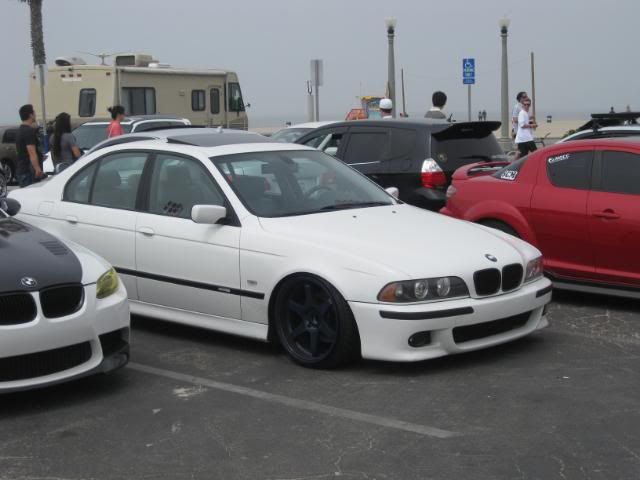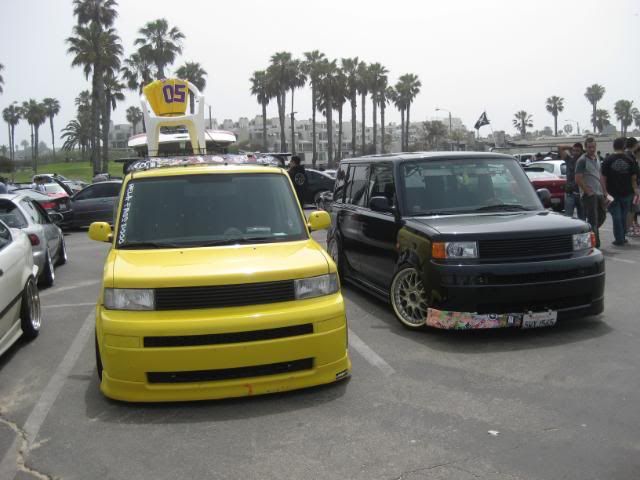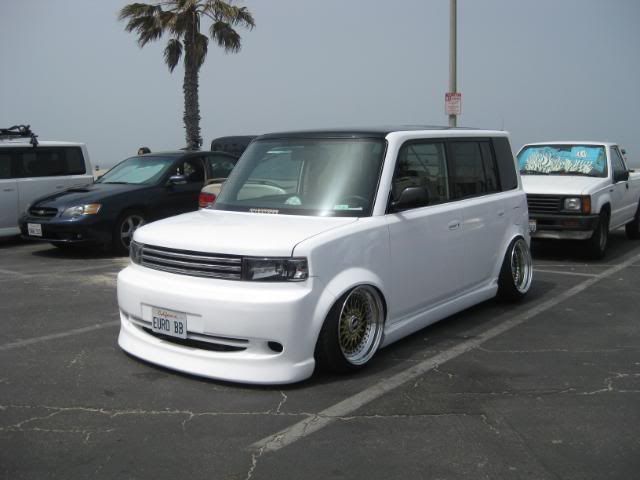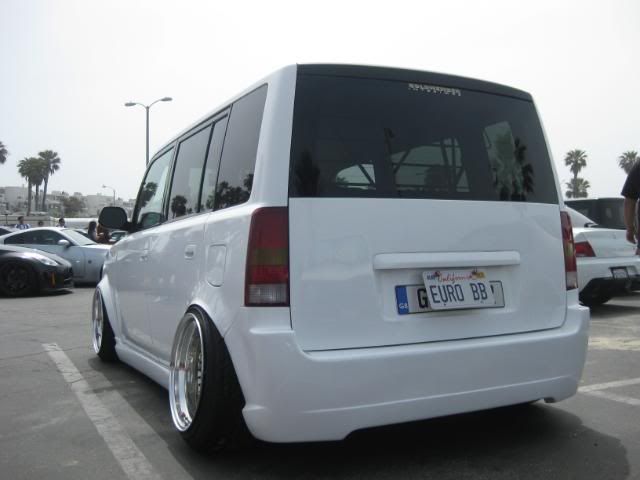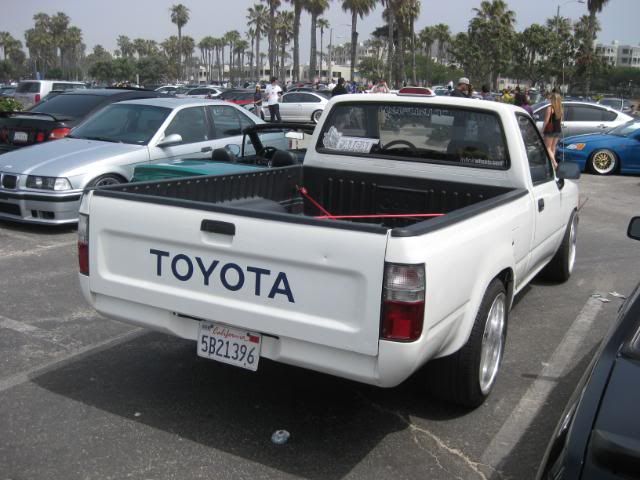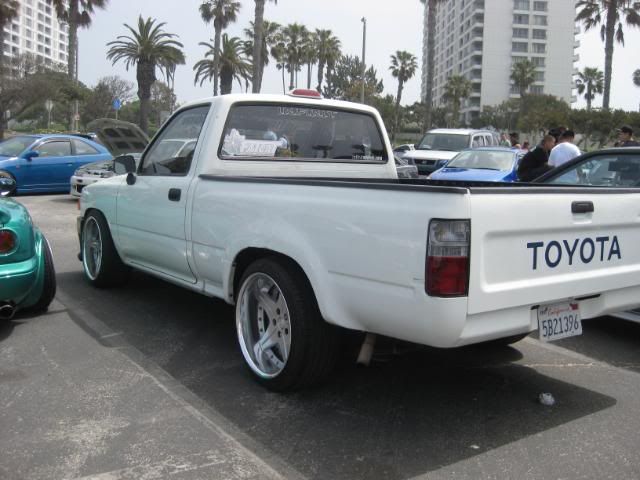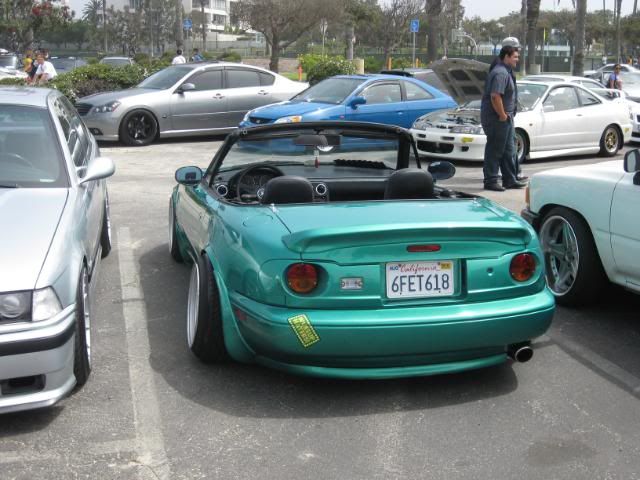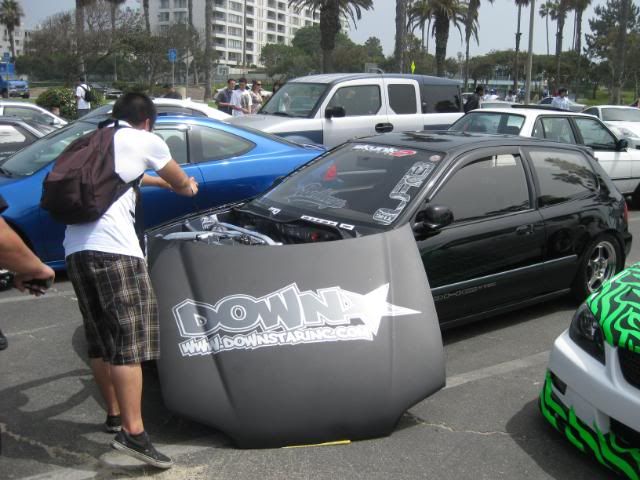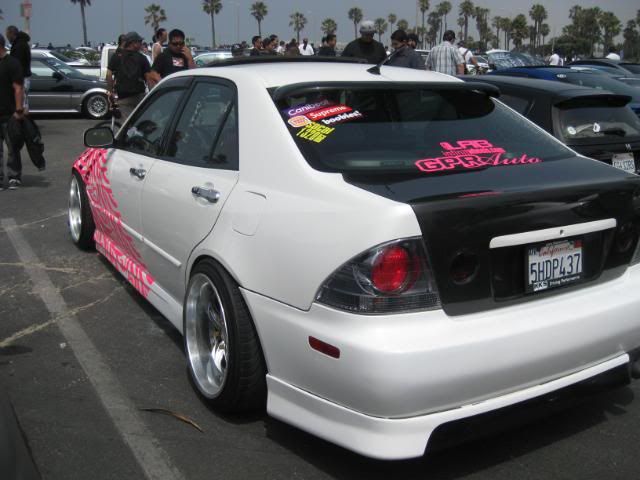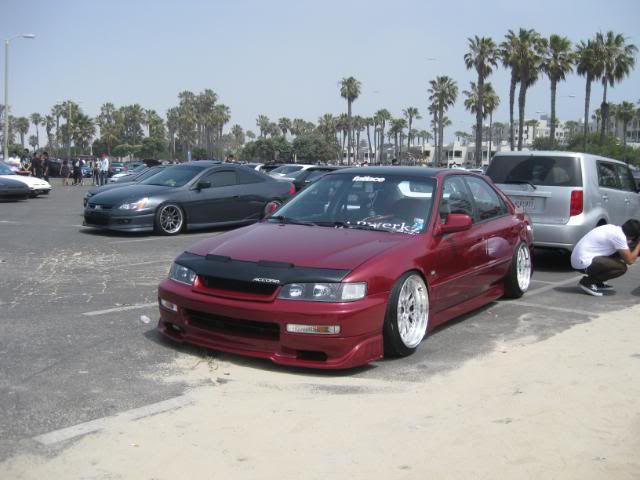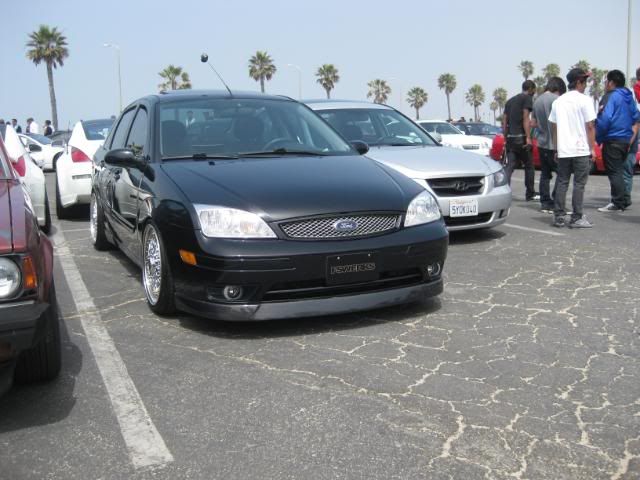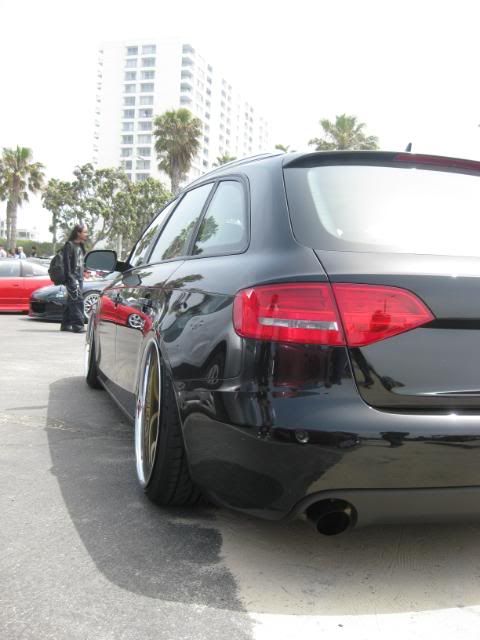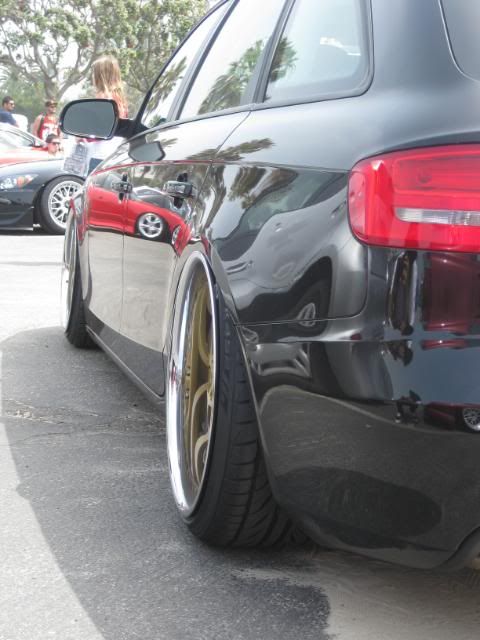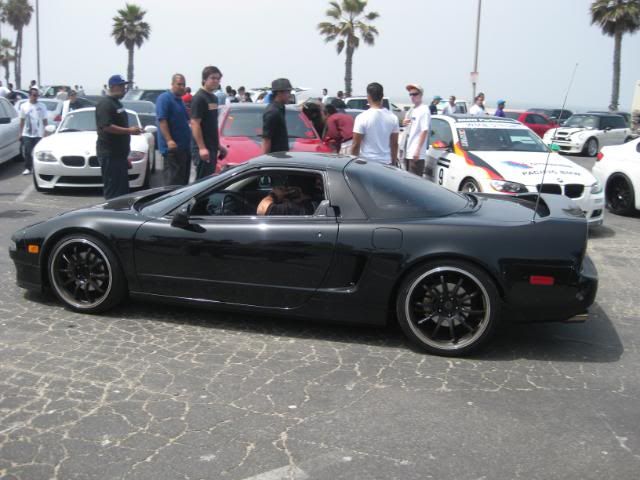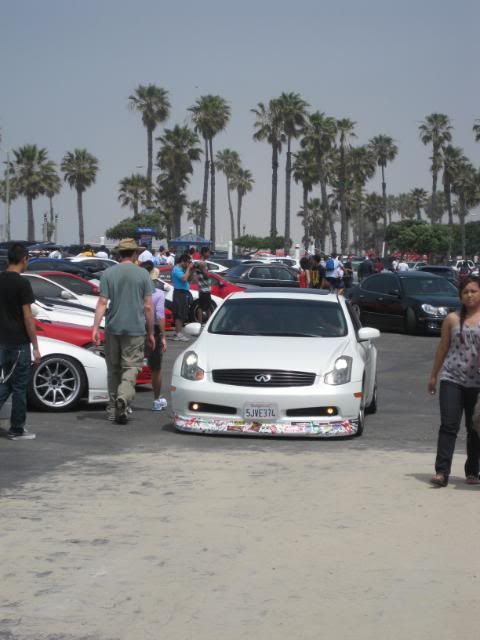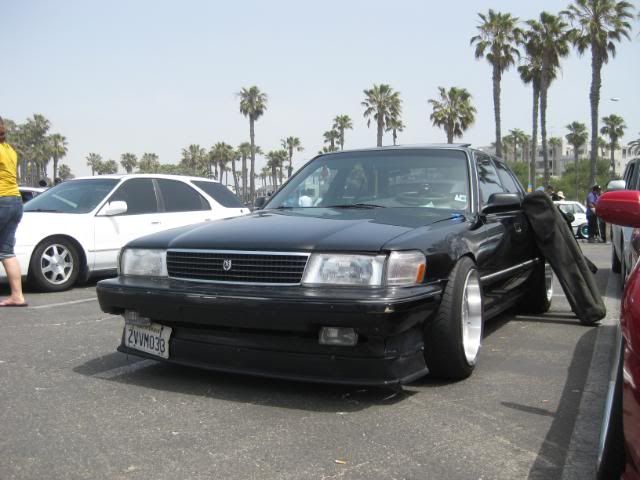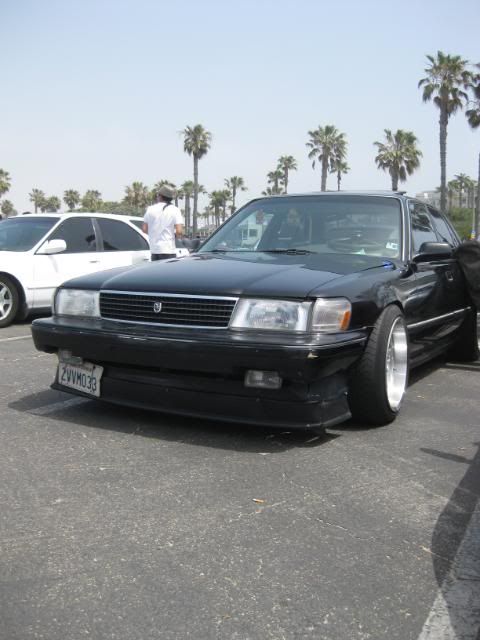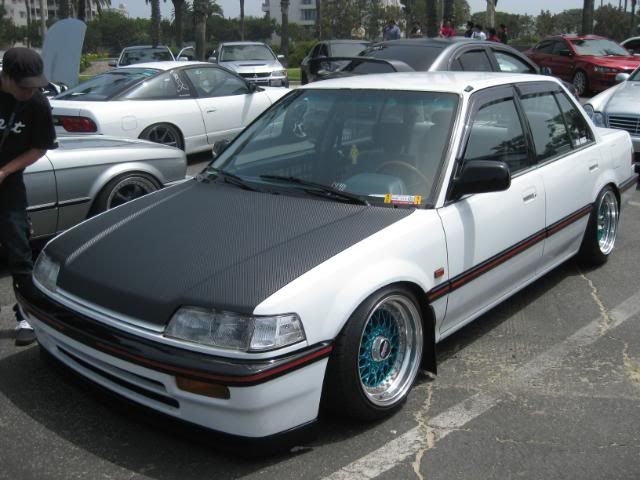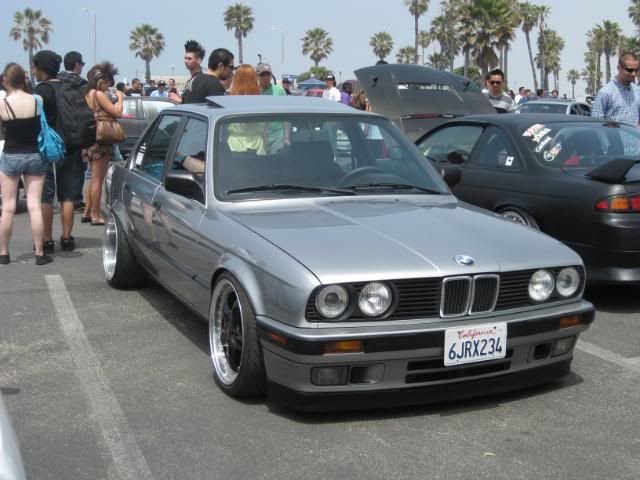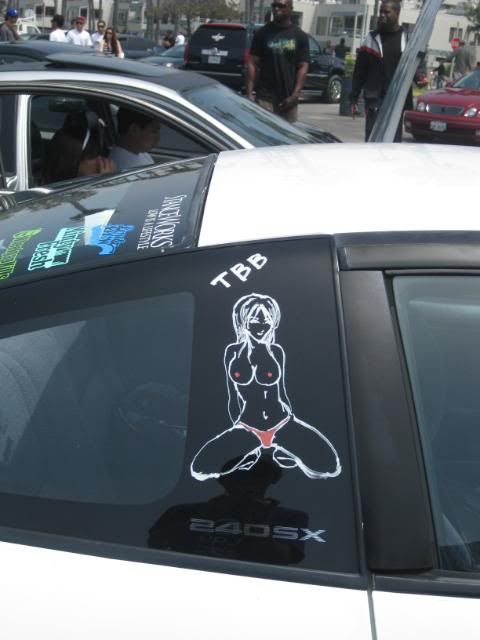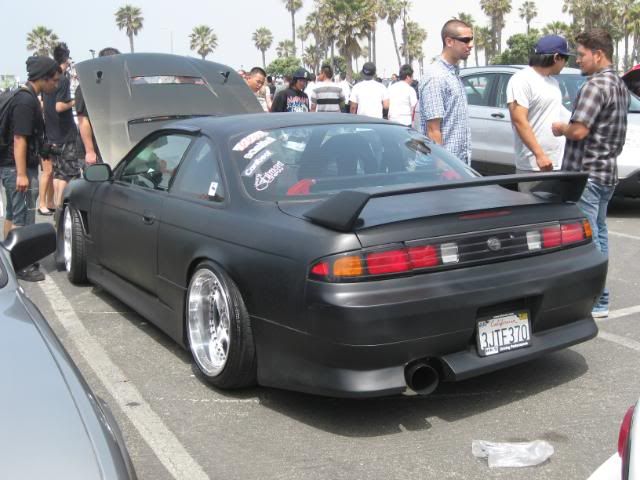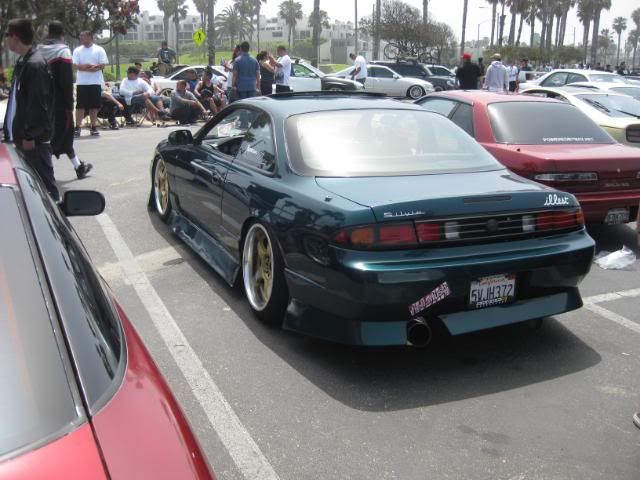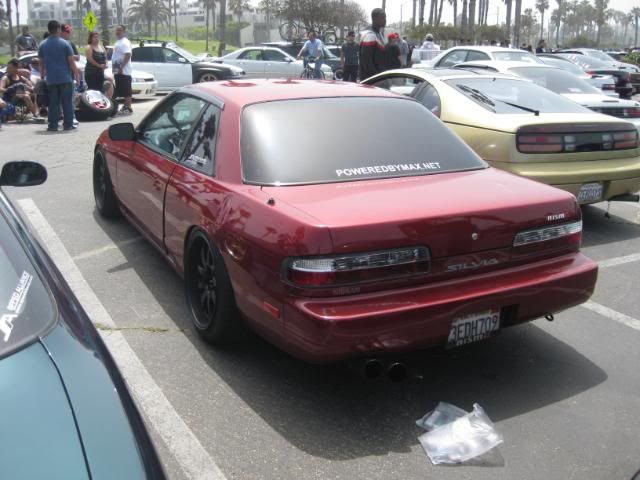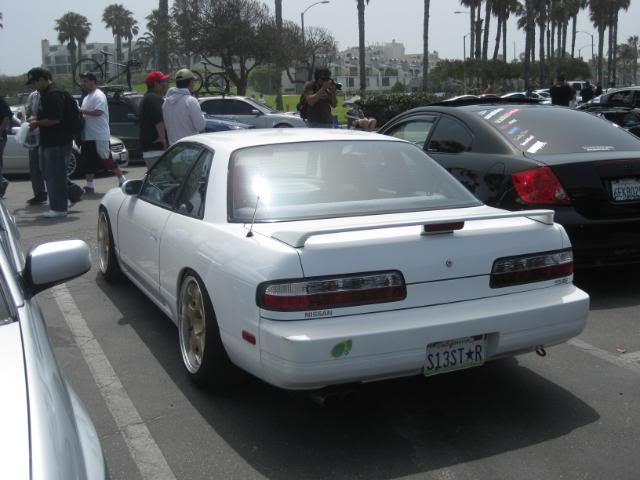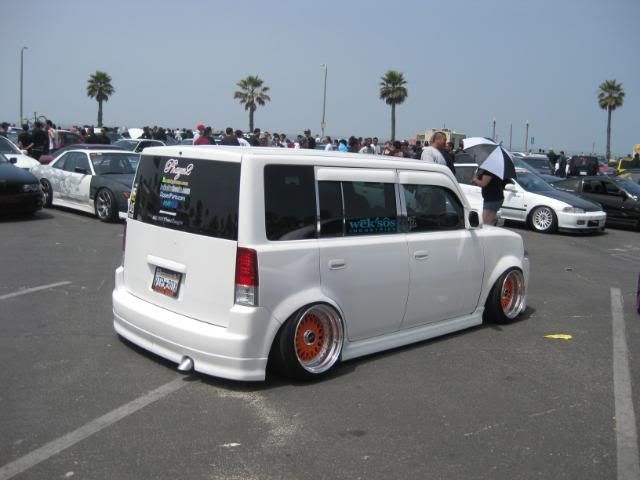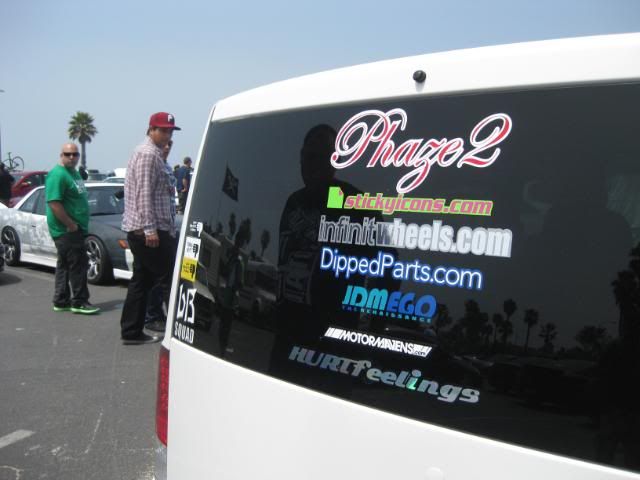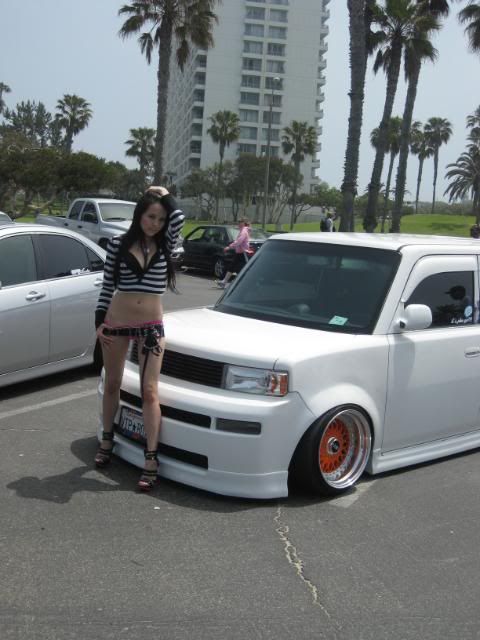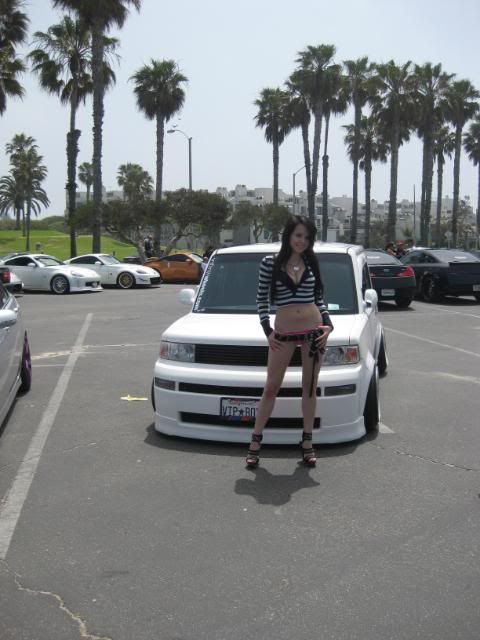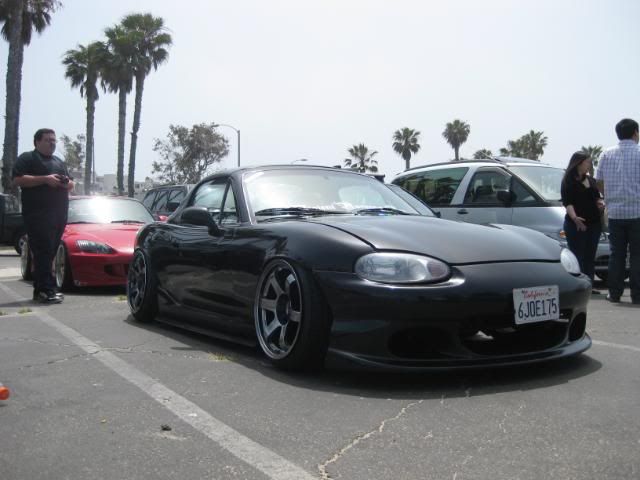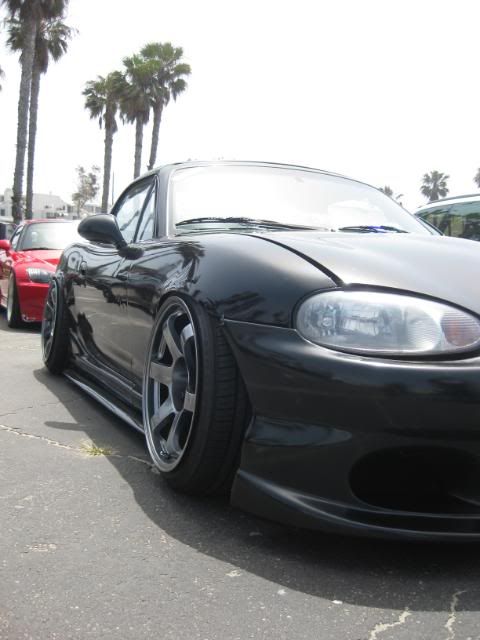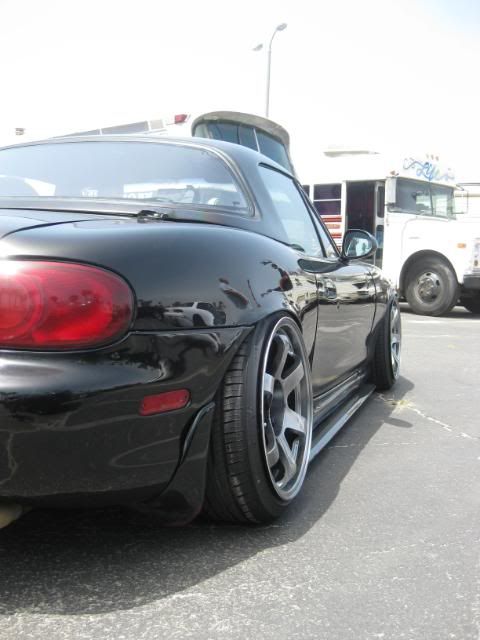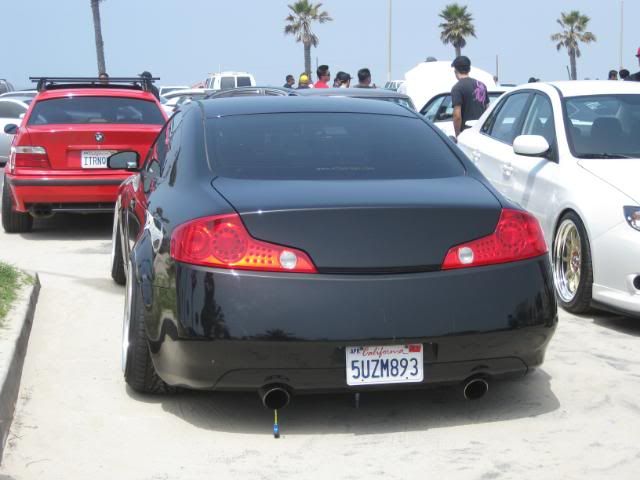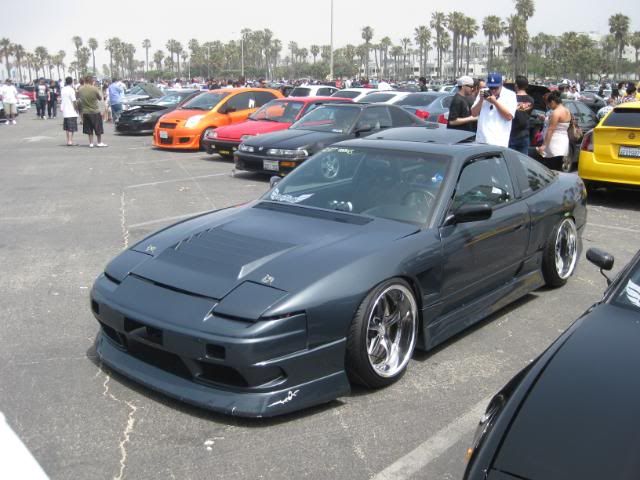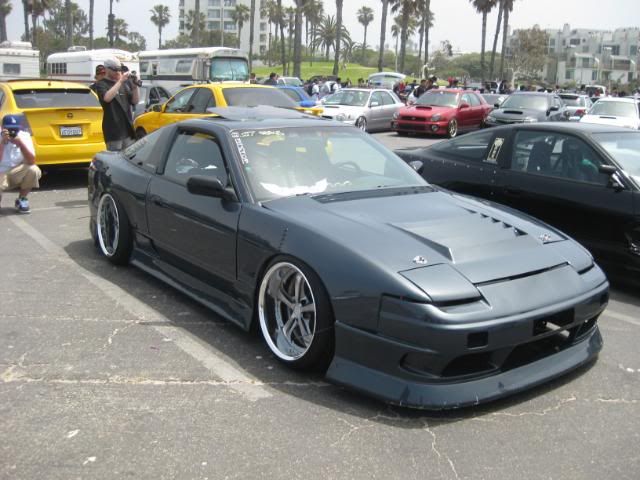 Then Eamon and I went to get some McDonalds down the road.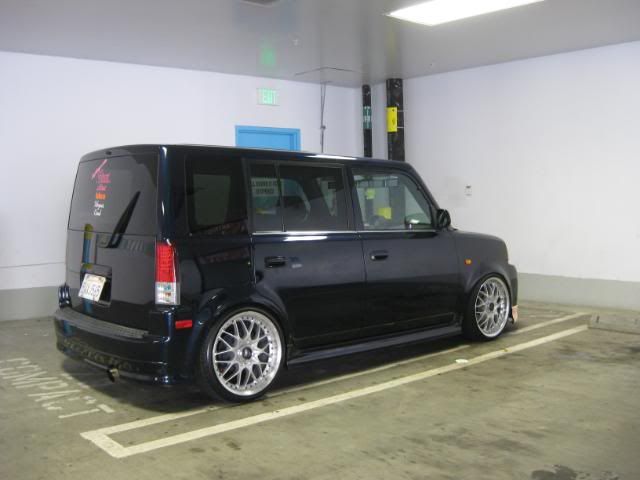 This was seriously the nicest Mc'ds i've ever been to. i mean check it out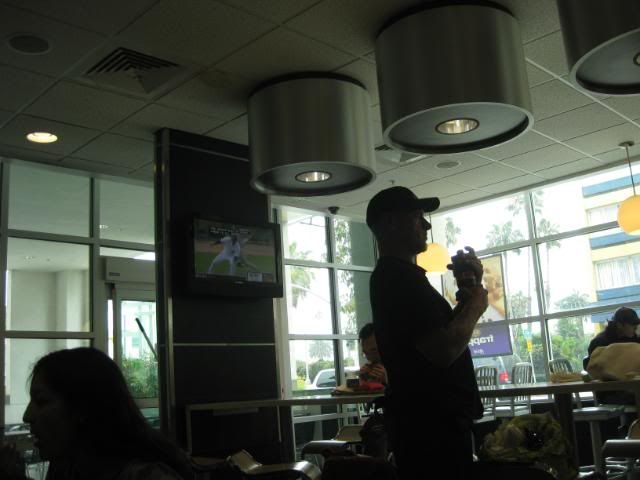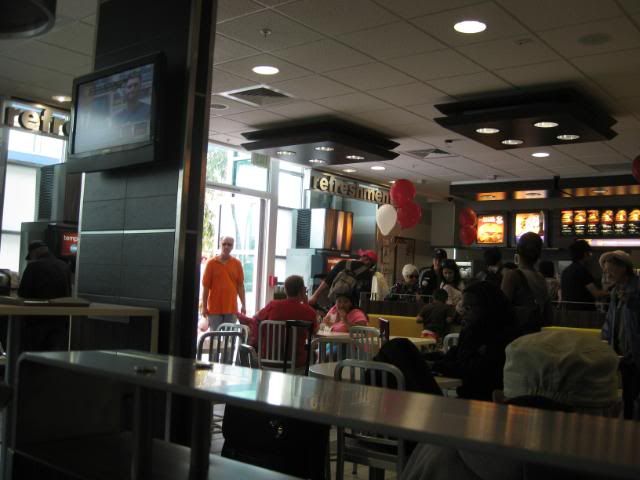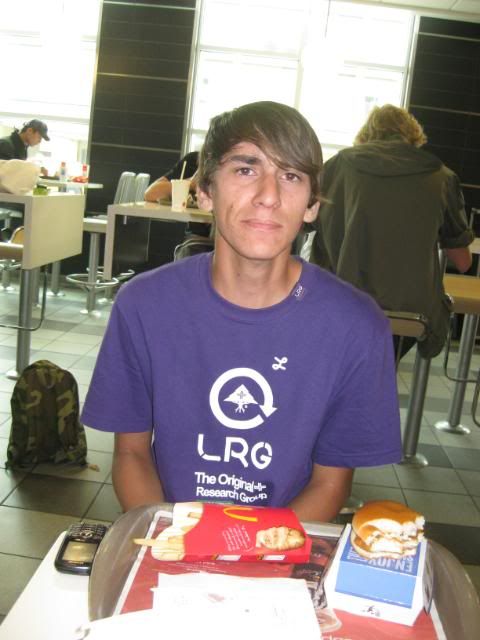 Saw this dope Hatchi on our way back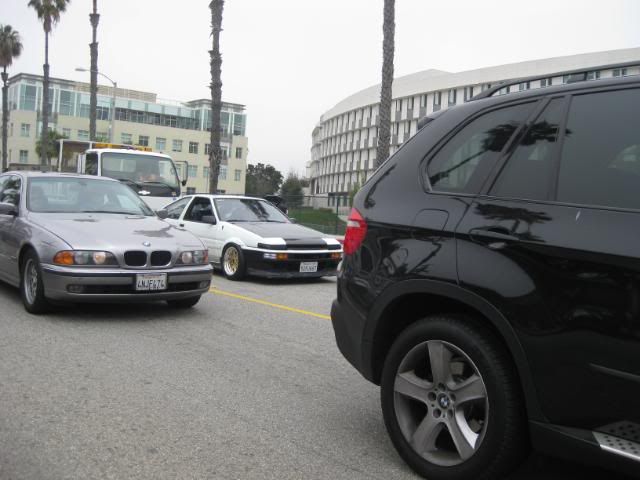 Lol Eamon was smart and decided to dump the air shocks like 1000 ft before the parking lot. Um yea the tires were on fire.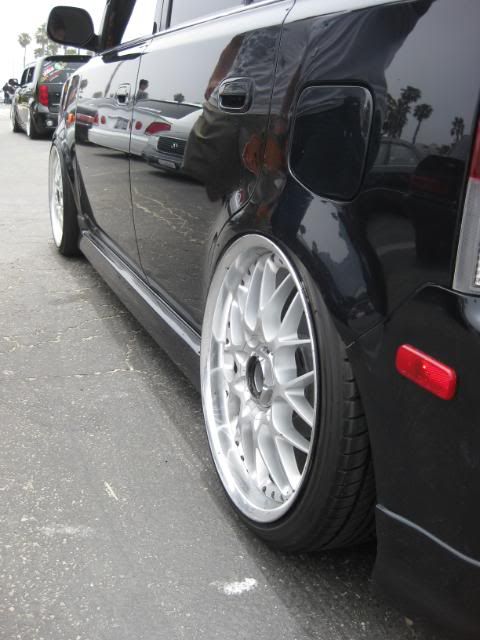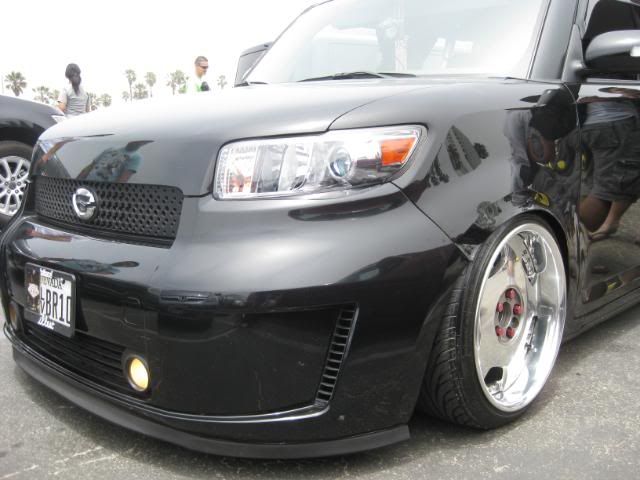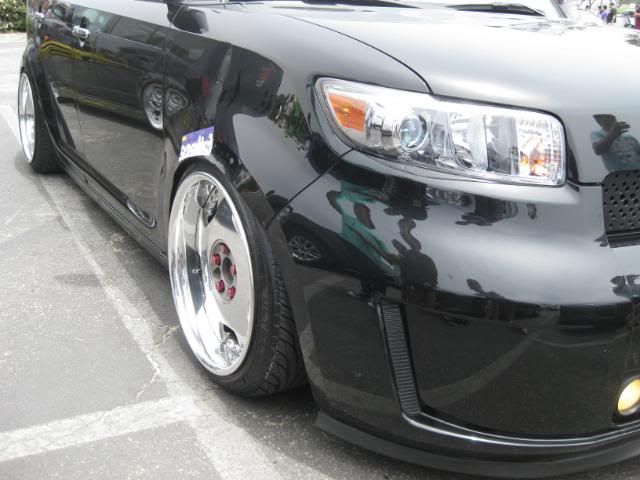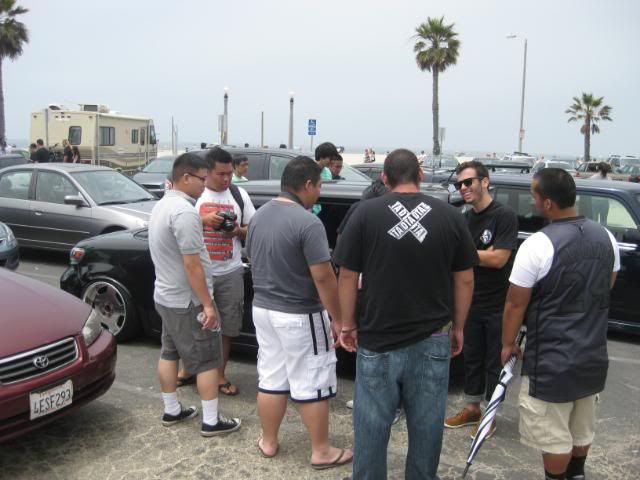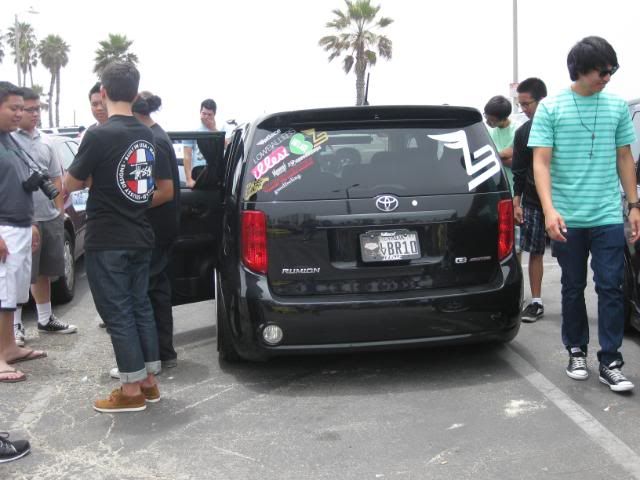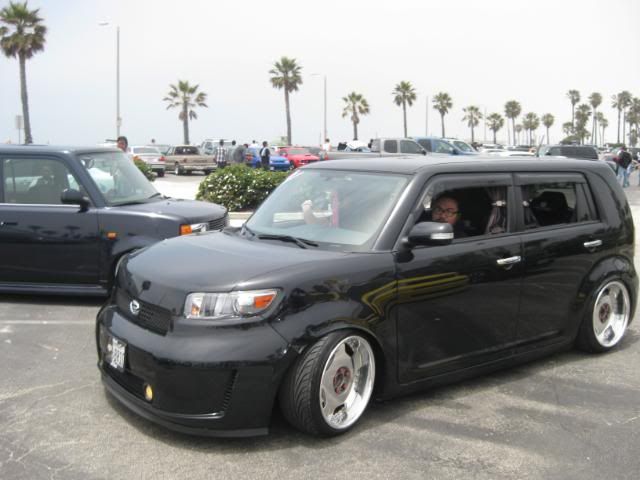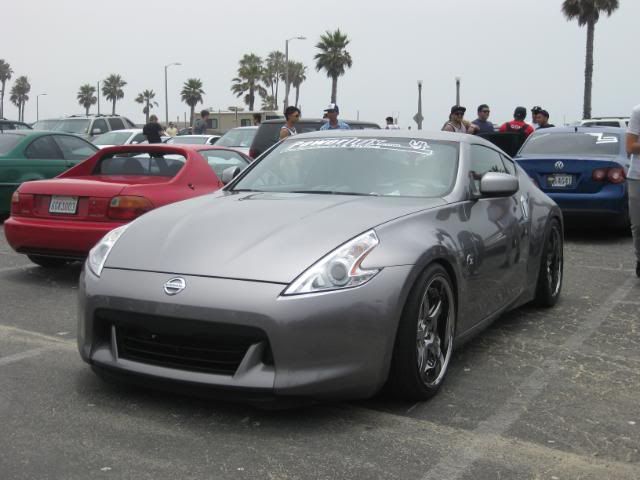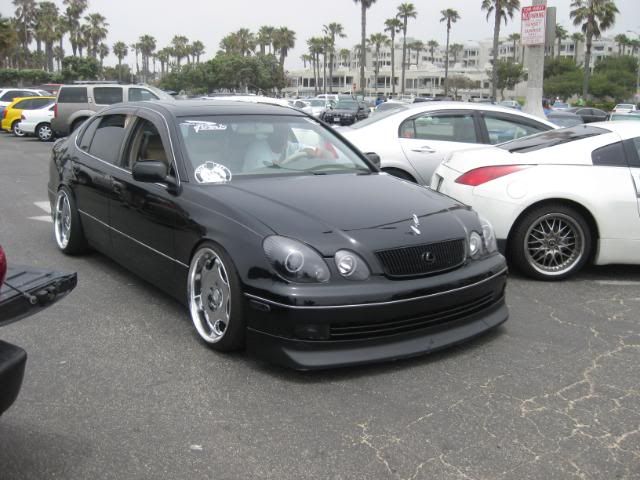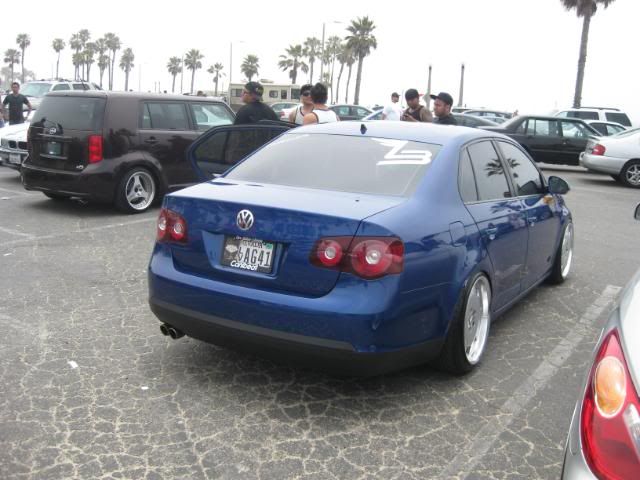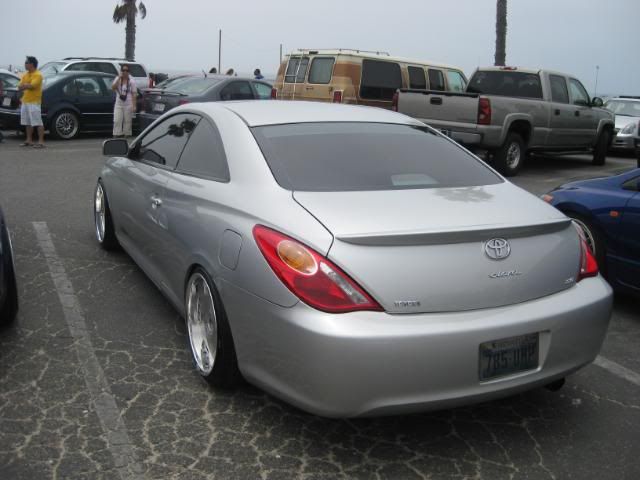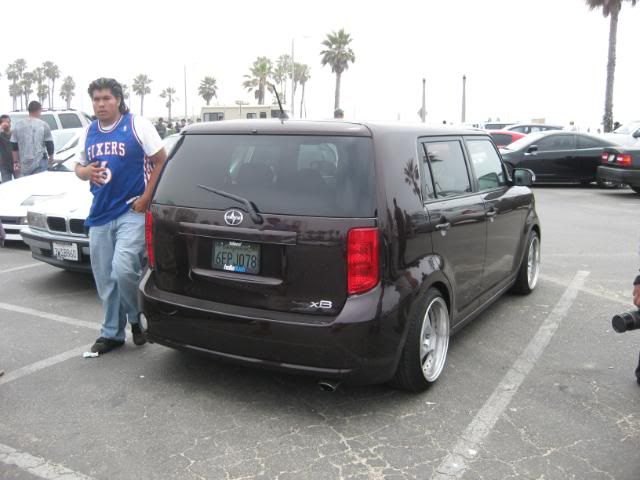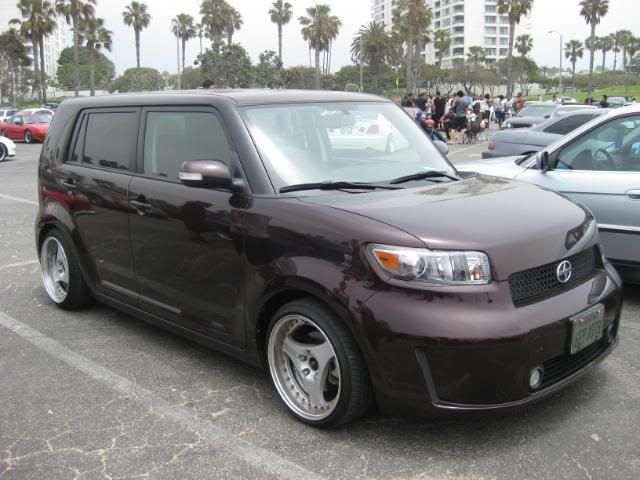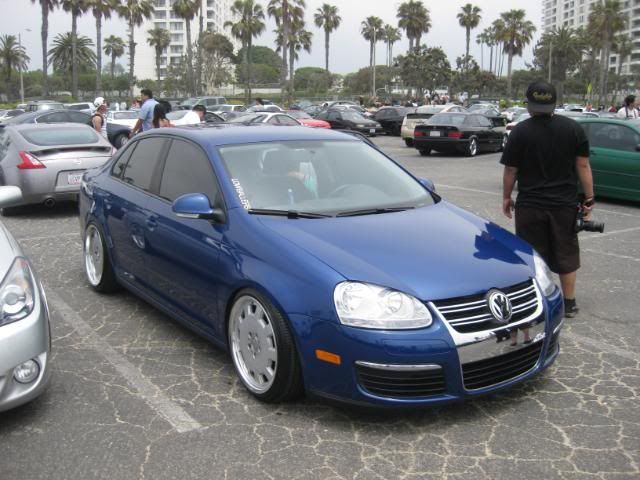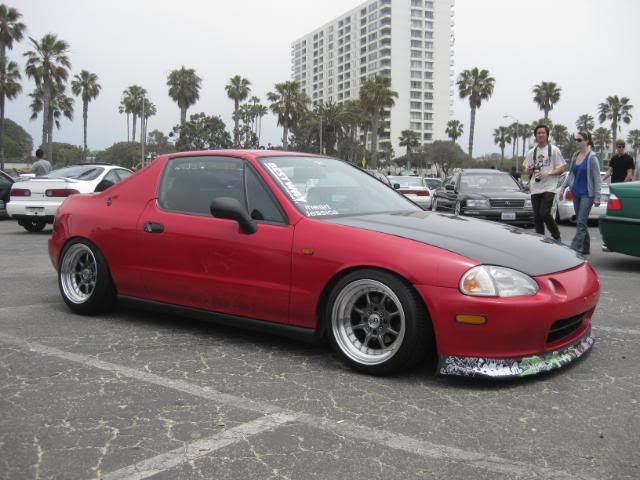 Then it was time for a break. Chris and everyone set up the Hookah, So we just sat in the back of the truck and hit that fer a while. Took pics of the cars that drove by. haha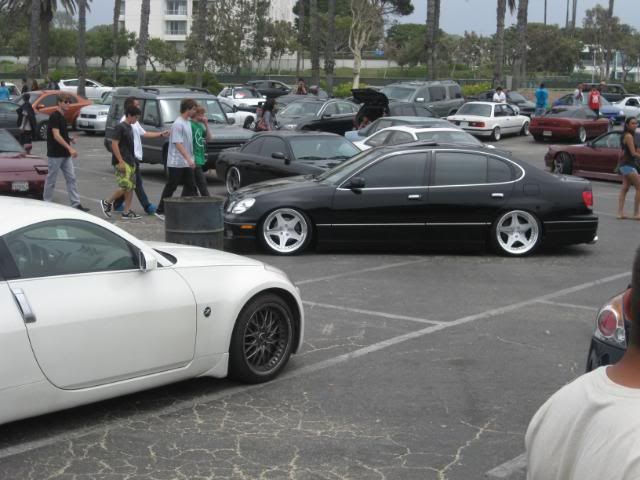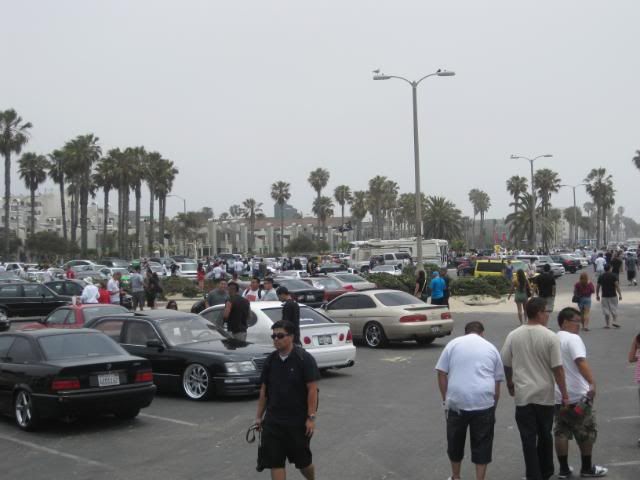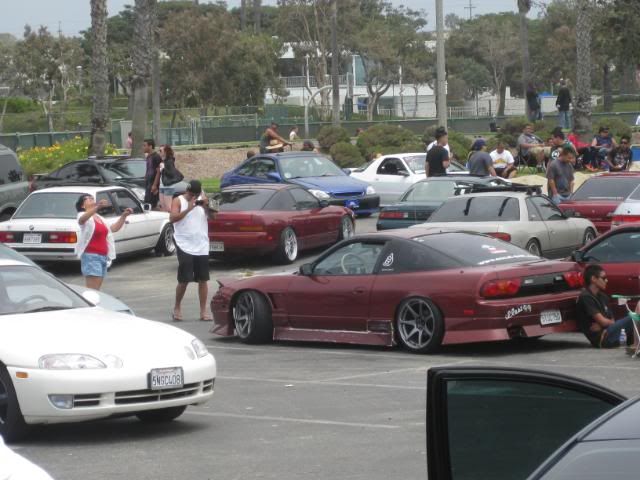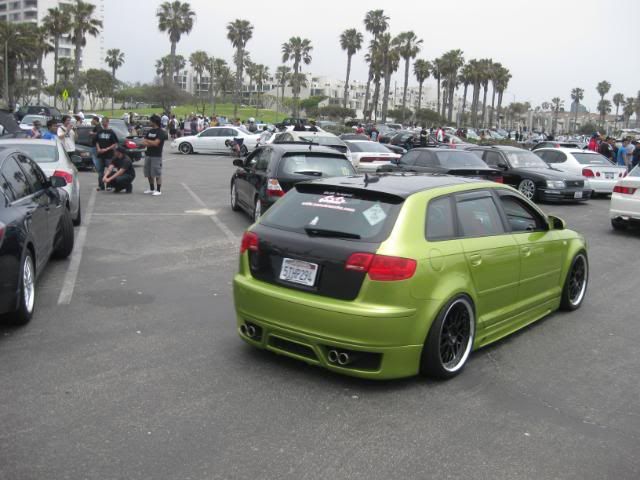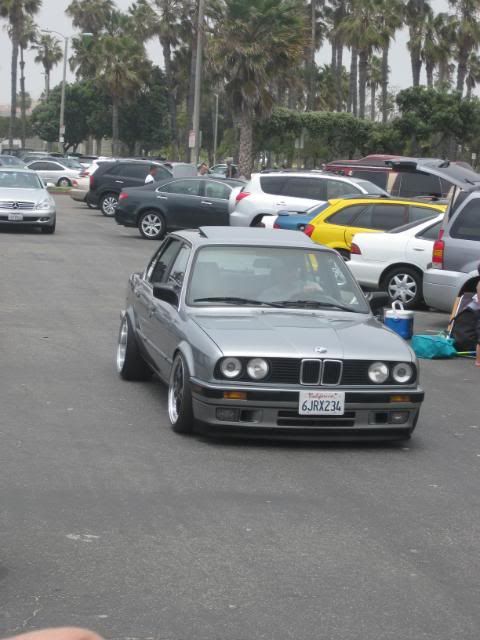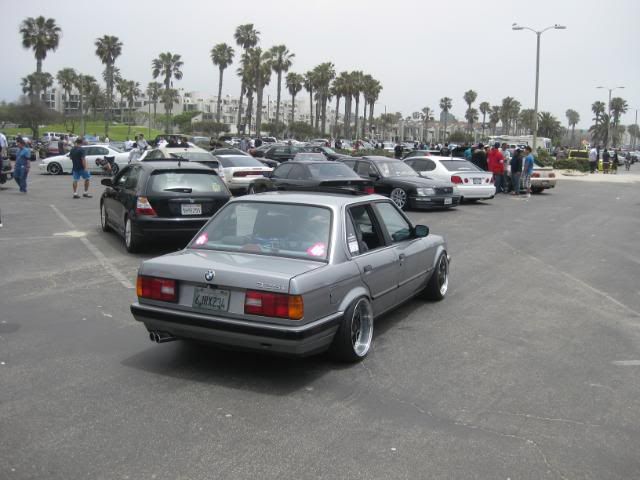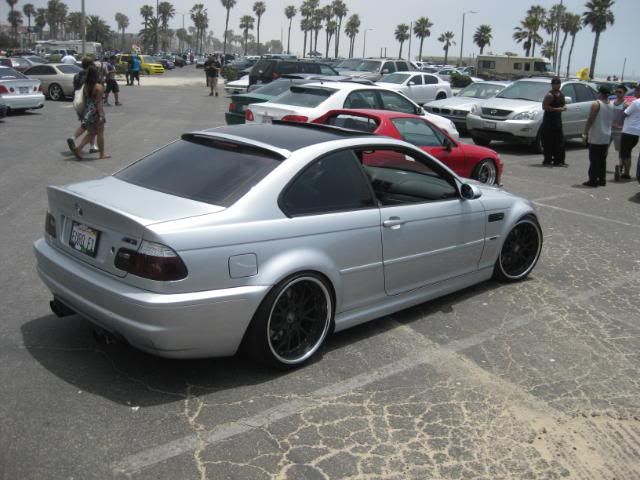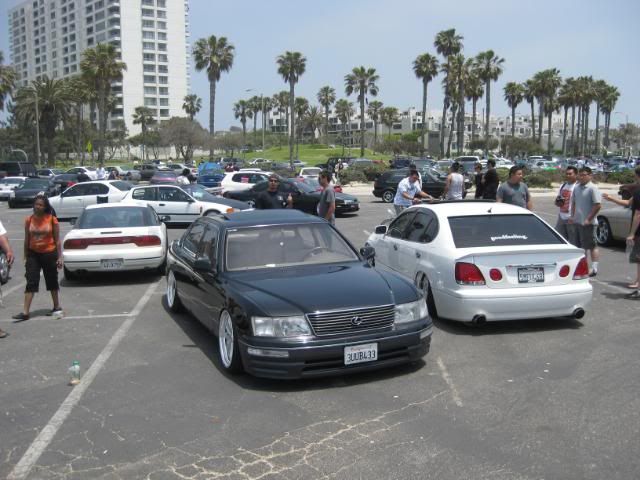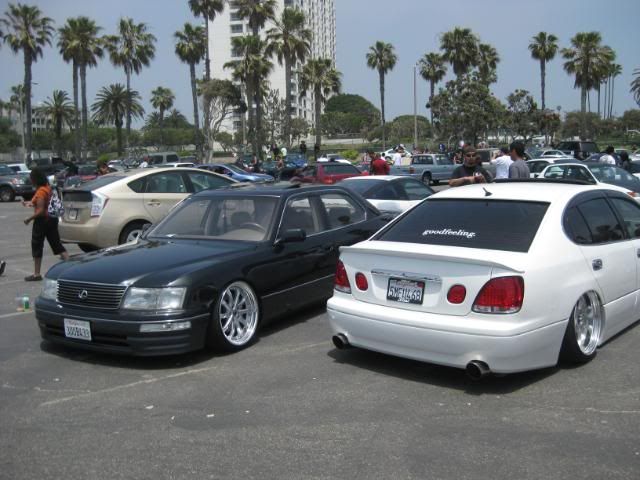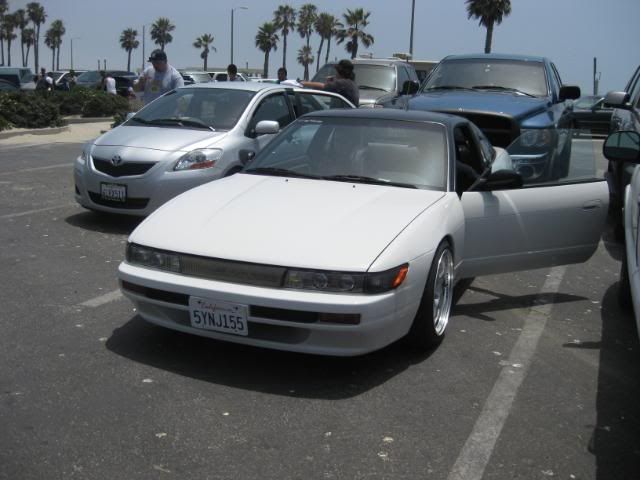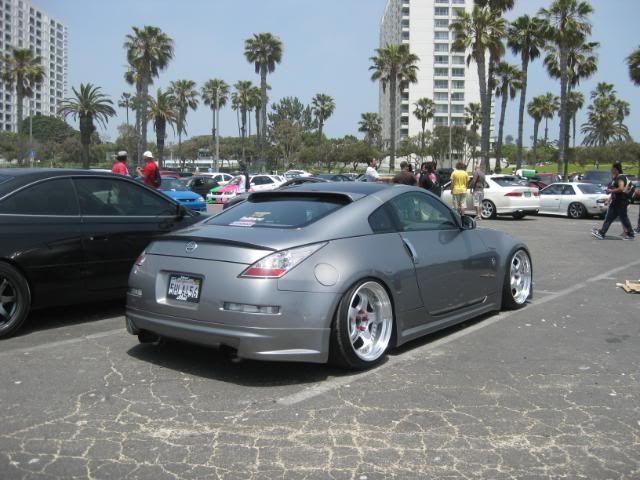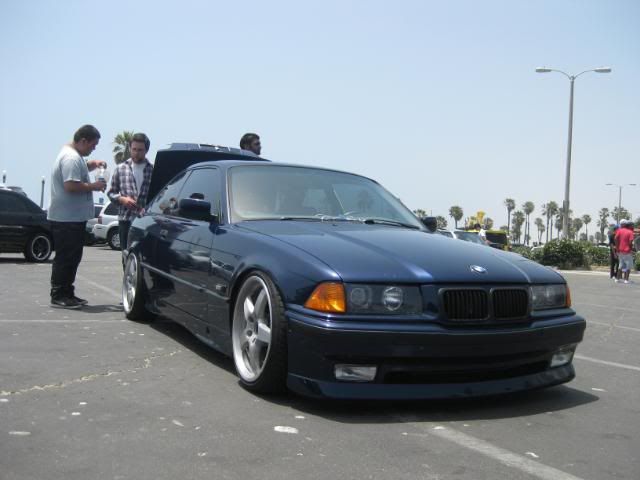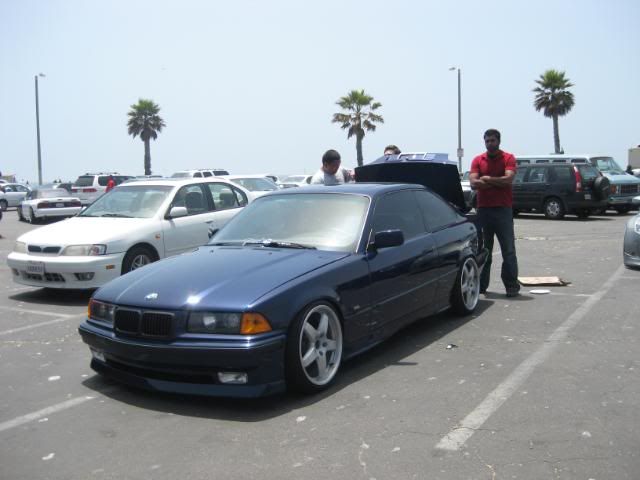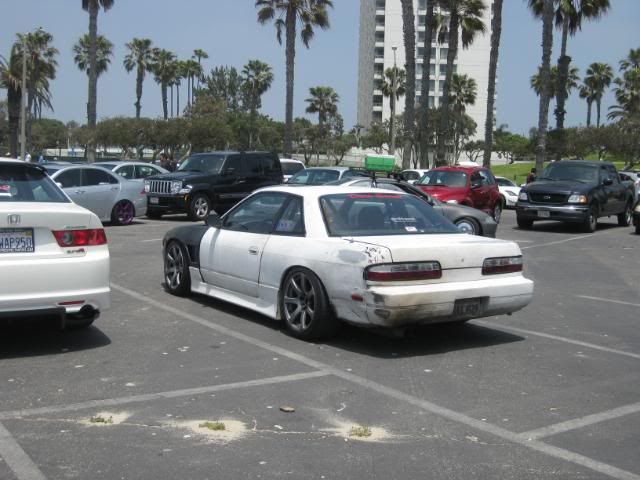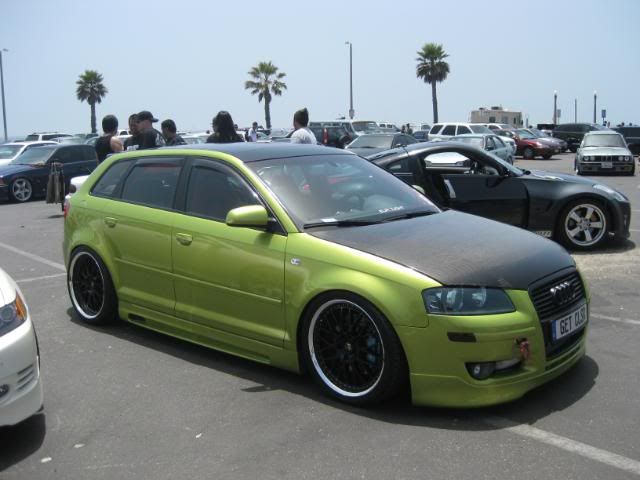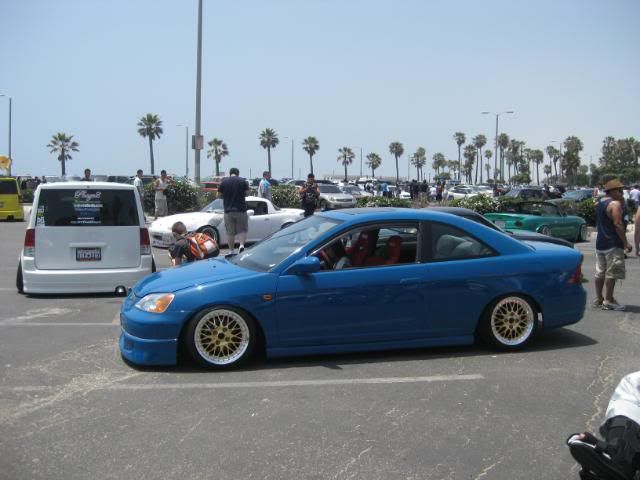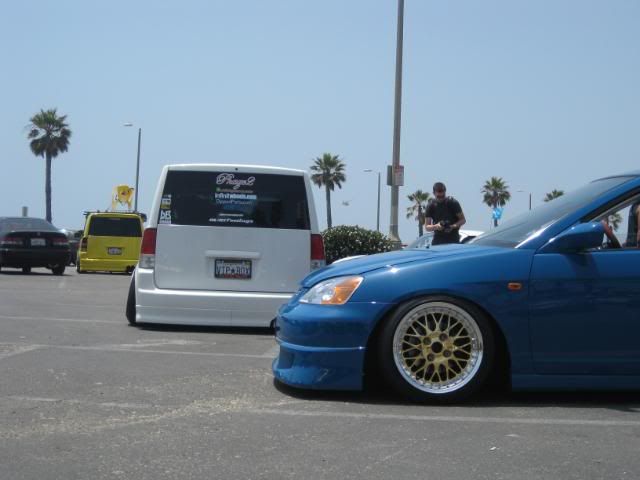 Then Eamon decided to be smart and change his wheels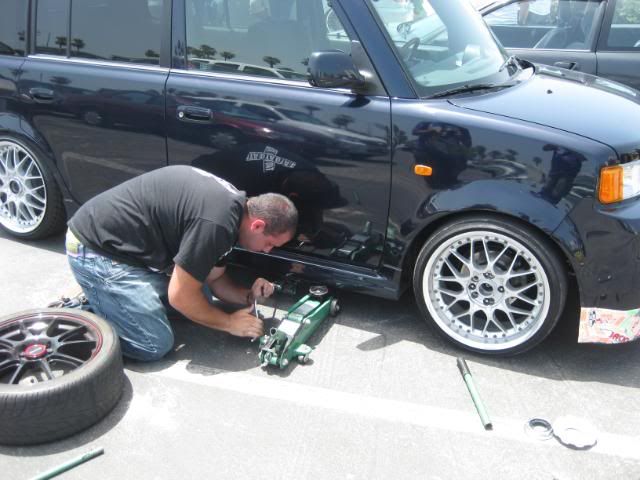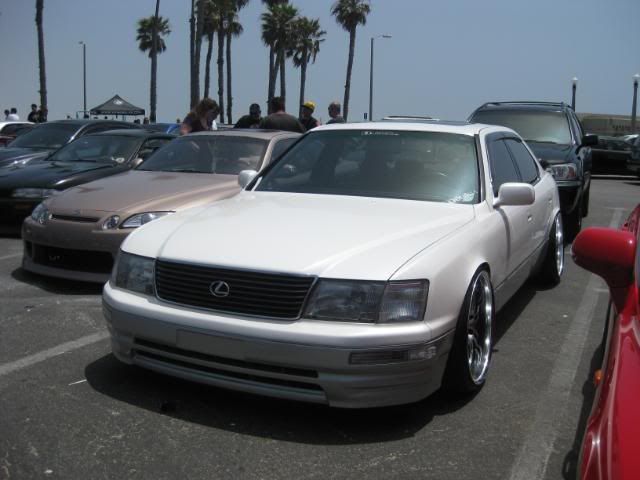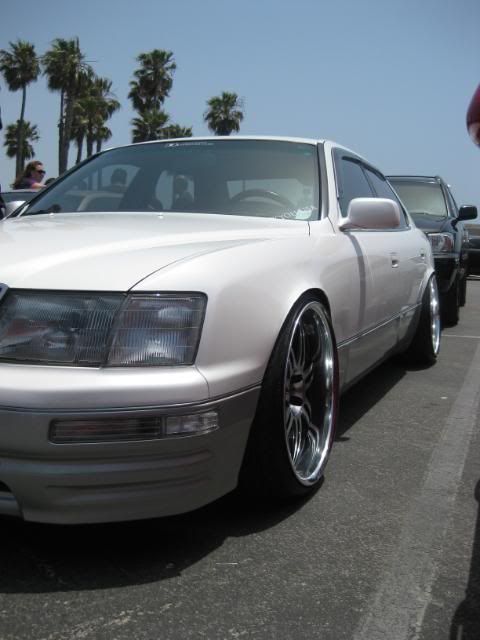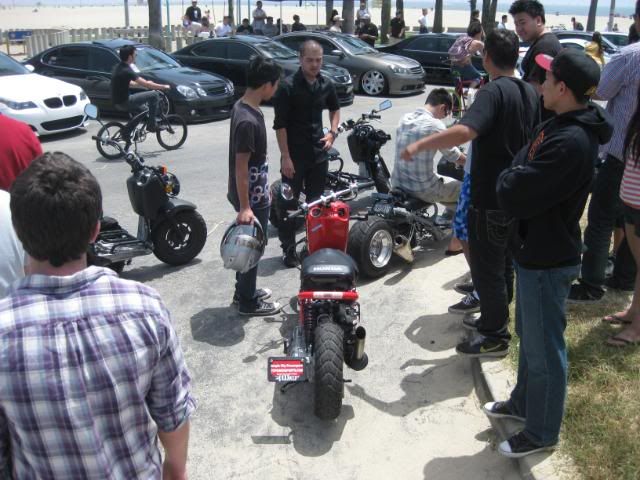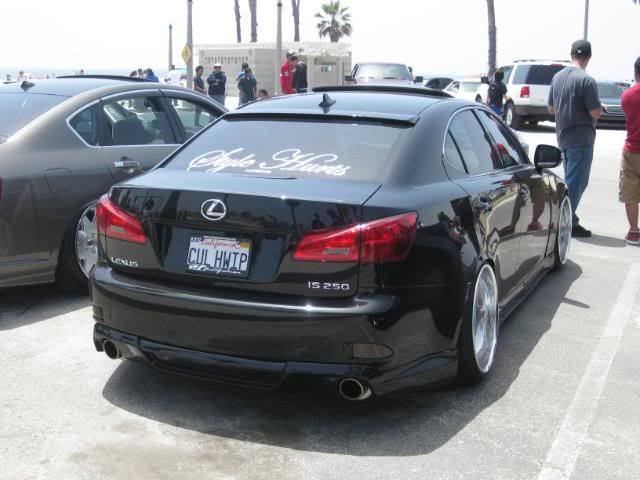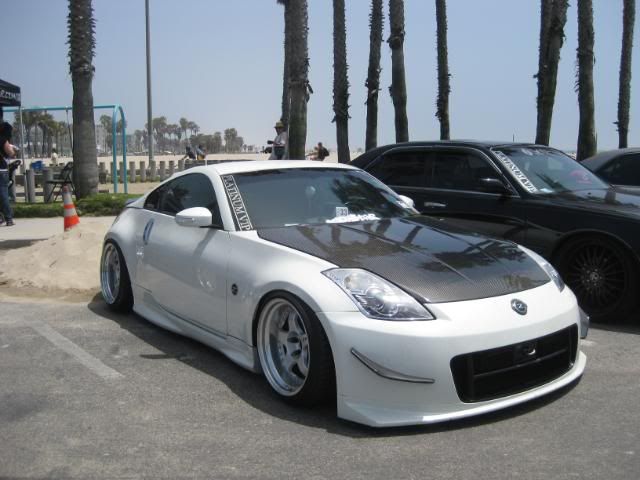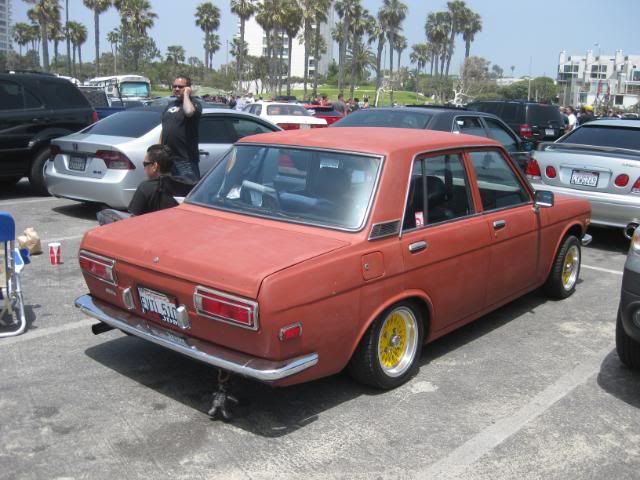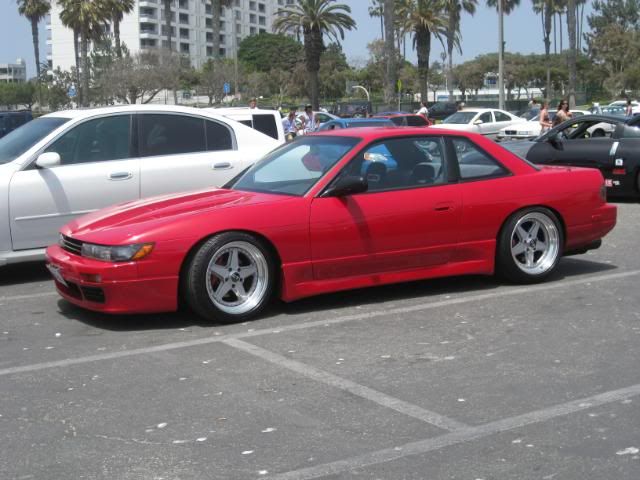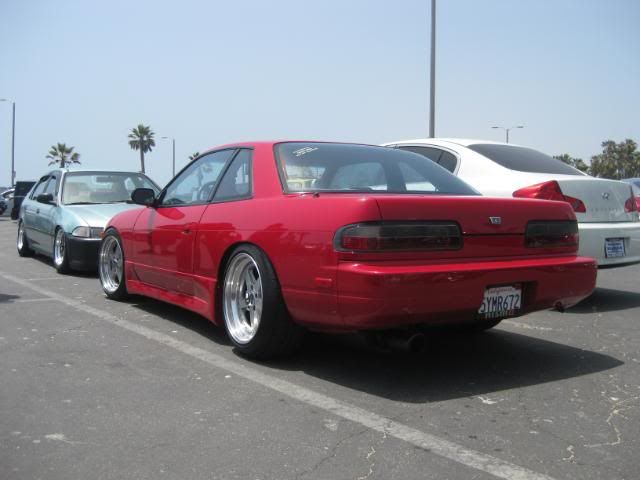 Then we left around 2:30 or something idk haha. It was me, Raj, Chris, and the dude in the "clay colored" s13 (totally forgot ur name) But we drop fer a while then decided to run Bouquet canyon. About 5-6 turns into it Raj pulls over and tells us to keep going so we do. Now its just me and chris. Idk where the other guys went. So chris and i were runnin hard when we could, and we came to the end, pulled over, and waited lilke 10 min or so for them to join us. They didnt :/ So we all hop in my car and go lookin for them. We find Raj and s13 dude (name fail) on the side of the road like 6 turns into the canyon. Come to find out Raj's bimmer over heated and wasnt coolin down. After waiting a while for it to cool a little bit, we bled the coolin system, and there was a lot of air in there, so that was the problem. lol and yup! That was my day. Lol. Overall an awesome super fun day. Quite long but i enjoyed every bit of it.