Yep I'm still alive. Hahaha. I know its been a while since my last post, but I've been busy, and havent really had a car to blog about. Lol. I finally got the S13 back from my mechanic friend, after like 2 months of it sitting there, waiting for parts, work, and other things. But its home now, and runs great. The idle is perfect, it has lots more throttle, and no more exhaust leaks. Hahah.
Anyway, after its arival back home, I didnt hesitate to start tearing it apart. The goal was to change the messed up power windows with awesome manual windows. As well as do a few other small things.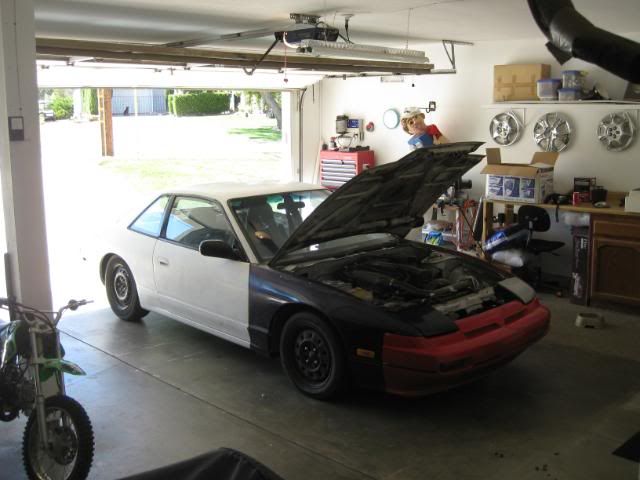 Some of the parts
Pulled the door pannel off and got started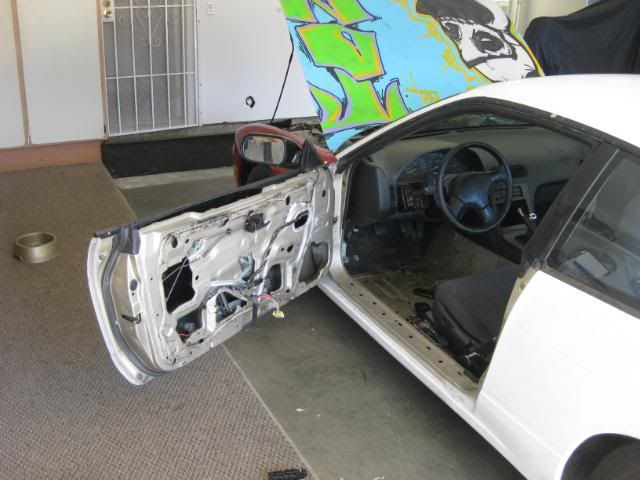 Window and tracks are out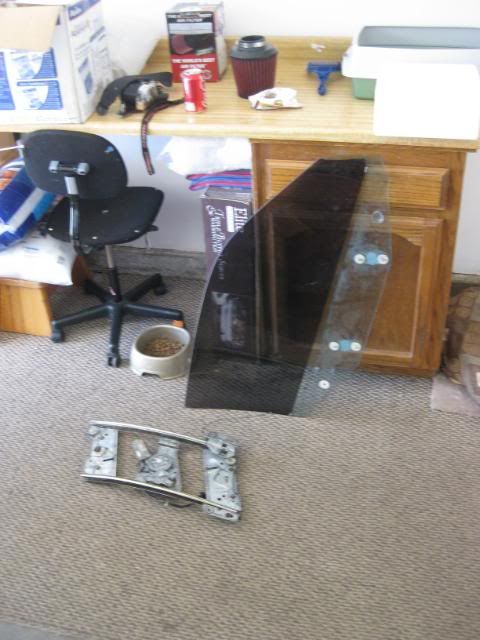 Starting to pull the wiring out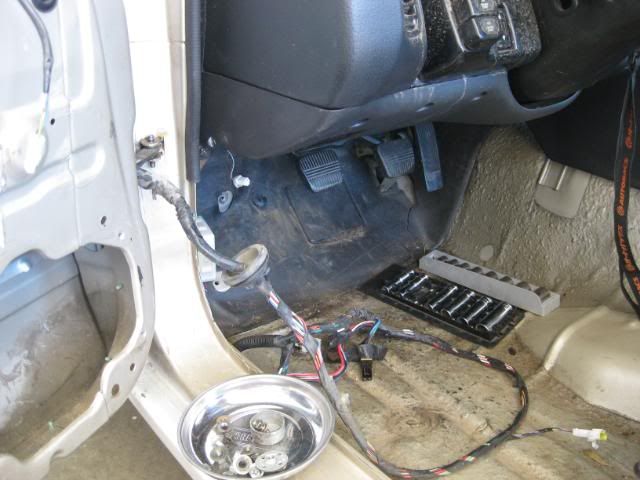 Wiring's out, now its time to do something about all that nasty glue
After about an hour of scraping at the glue with a steel brush, and WD40 I got it all off. Im super happy with the way it turned out, it looks way cleaner.
New assembly is in. Took the tint off the window too since none of the other ones are tinted. haha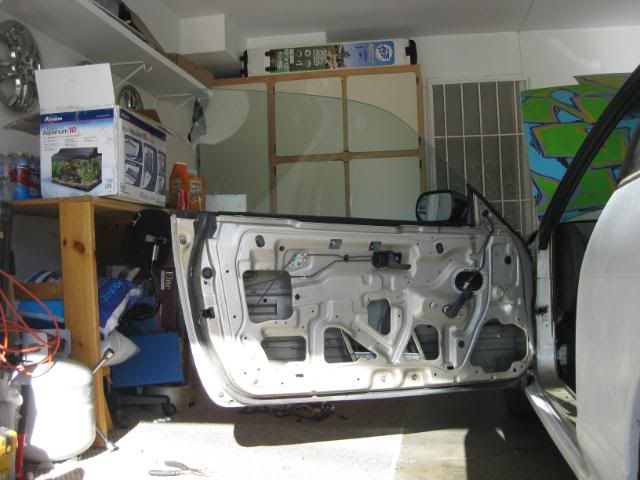 Wanted to install my new filter next. I got a sweet Fujita to replace the cheap broken no name one that was on there. lol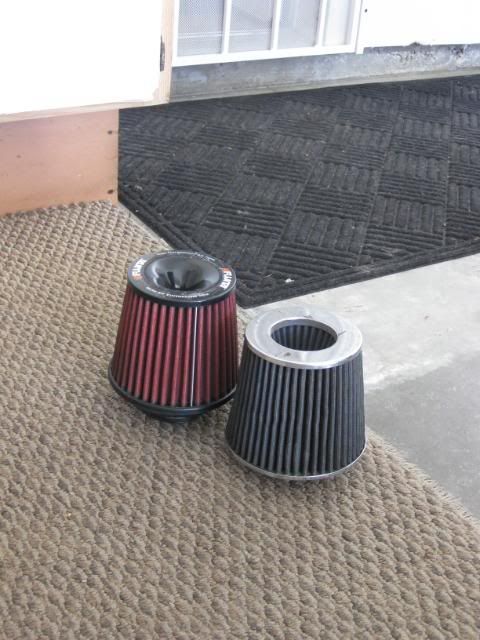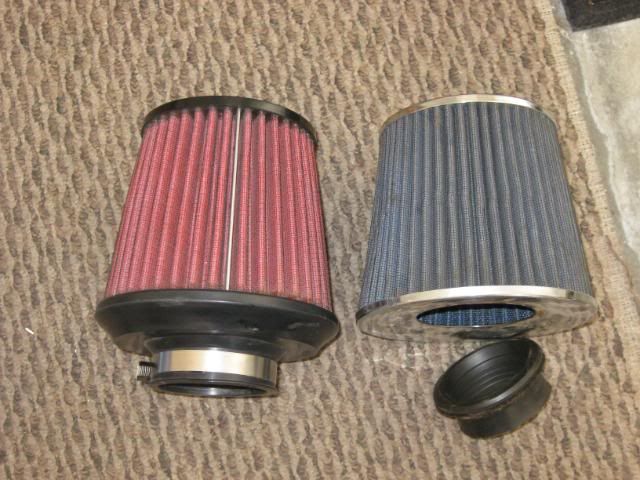 But...It didnt fit. I'll pick up a new MAF adapter plate monday with the right size inlet
Then I threw my awesome new front lip on. I took this off a shop car at school they were gunna cut up. It was an 80's Buick Somer Set. hahaha.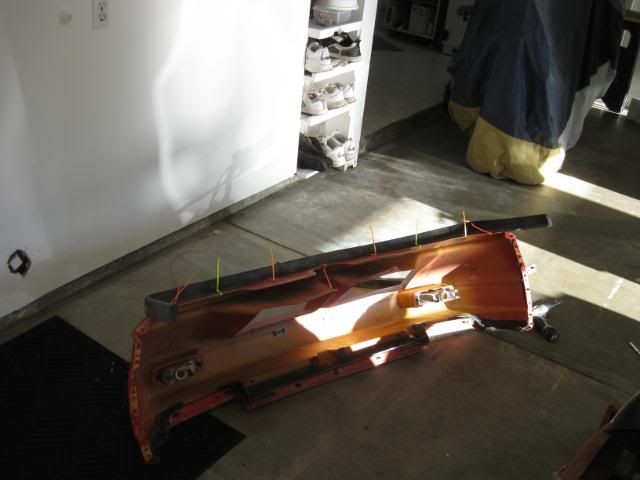 It actually fits really good, I just wish I didnt saw off the sides so much.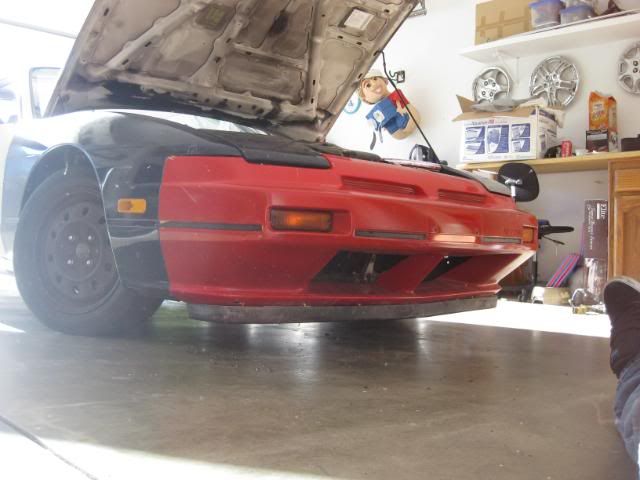 Then I went out and washed the car since it was super dirty from sitting in a dirt parking lot, in the rain forever.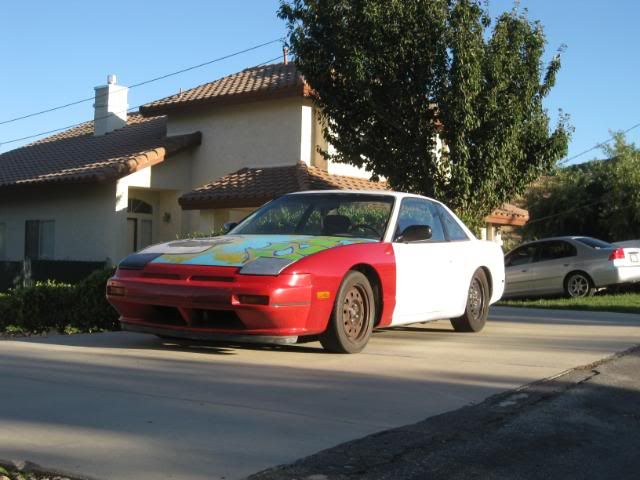 Open diff FTL it took some convincing to get the car out of the garage with out tearing off my awesome front lip
Then it was time to start on the passengers side.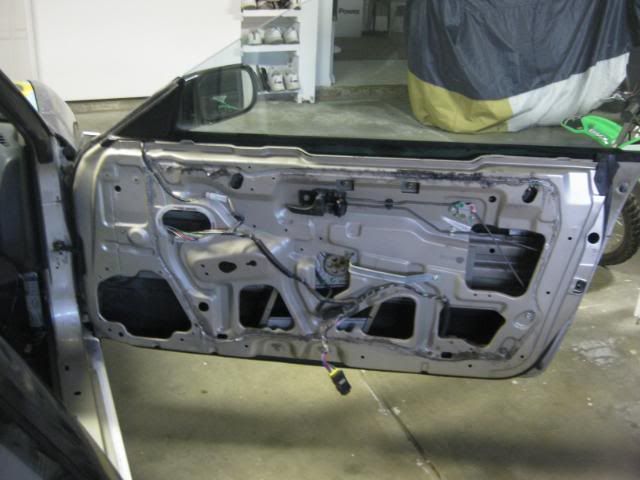 Got bored and threw the new seat belt in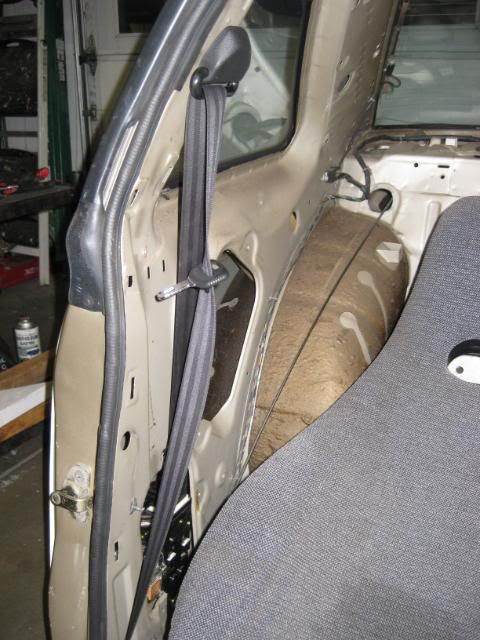 I got the window, and tracks out, as I was trying to get the wiring out, I realized I couldnt unplug it and pull it out like I did on the drivers side. So after some thought I pulled the dash out. haha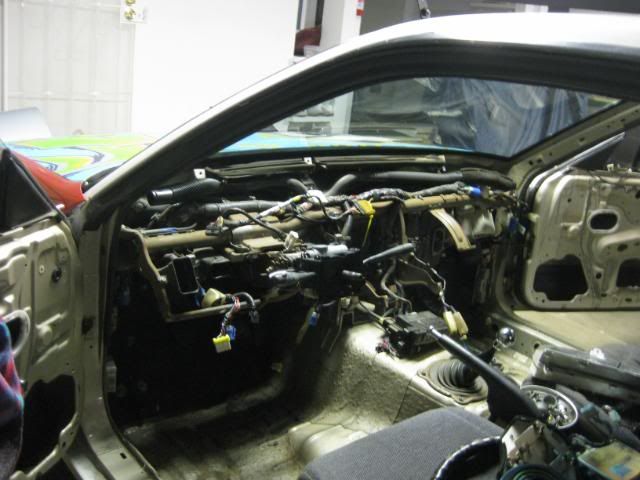 I figured since the dash was out might as well start pulling out the rest of the a/c and heater components. I took out like 3 or 4 of the air ducts.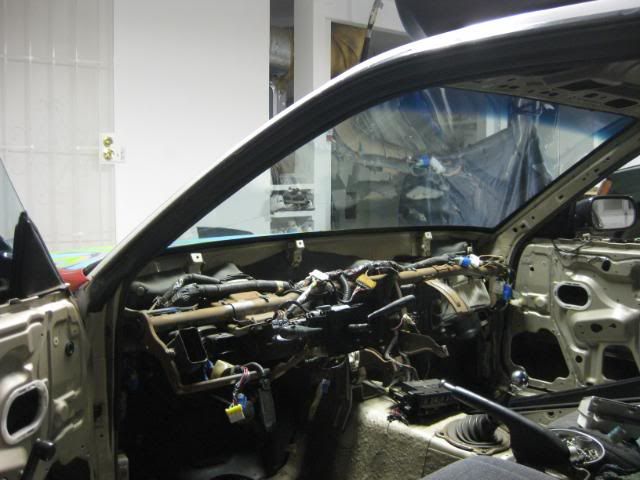 How it sits now. I'll atempt to finish it up tomorrow.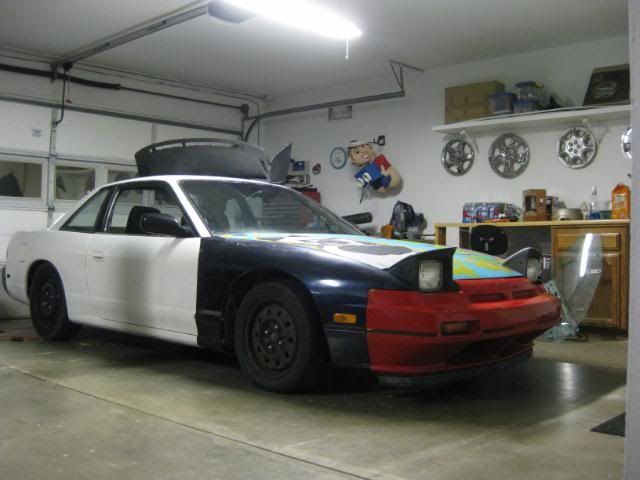 Glad to be back on the blog, sorry for not updating in a while (like anyone reads this) But I'll try to be posting more often now that I have a car to work on. haha