Well, went and looked at a xB today. car was a 05 PW, 57k miles, 5spd, pretty clean. But after lookin at it there were some things I wasnt down with. On top of that the dudes story was hella shady, he's tellin me the car isnt regged under his name because hes only had the car for like a month or something, car dosent have tags because they wouldnt give them to him 'cause he dosent have insurance. So the car is regged under the original owner still, and has no tags. wtf? Lol. Anyway, on to pics.
Most of the car was clean, with the exception of the engine bay, and anyone who knows me, knows I HATE a dirty engine bay. haha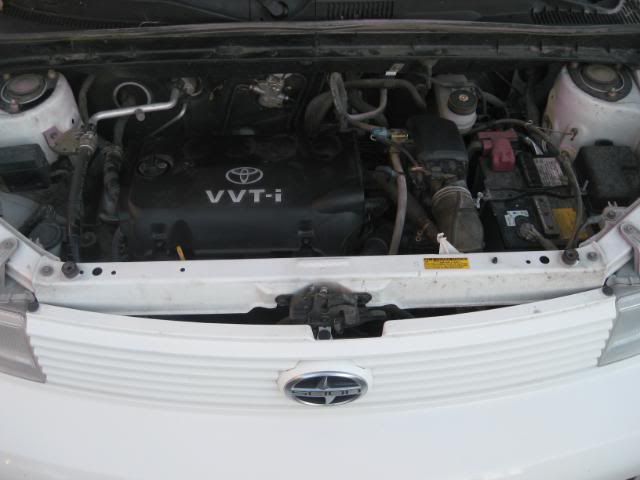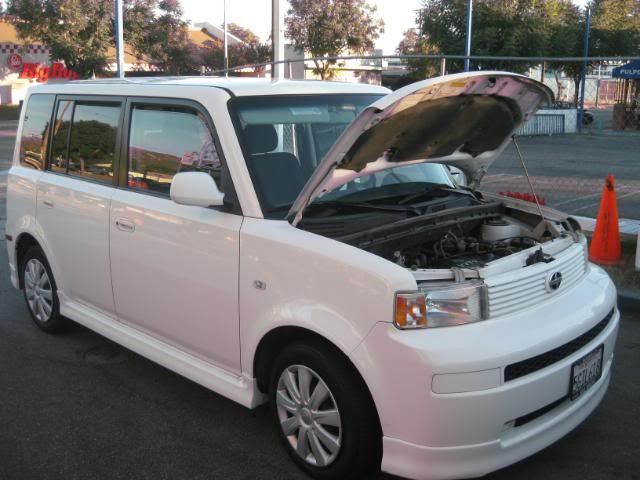 One of the biggest things I didnt like was the carbon hatch. It didnt close right, he had to try 3 times before it closed, and I just dont like carbon. haha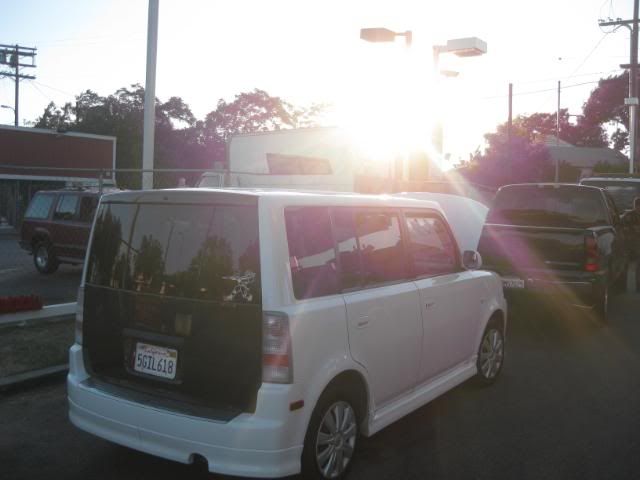 Also it has the JDM bB bumper cover. Nice right? Well underneath it was the OEM bumper cover, you know, the black one? Well that was painted over with white paint...Which leads me to believe the car was in a fender bender. So the hatch was replaced with a cheaper carbon hatch, then the bumper wasnt done correctly at all. The paint on the OEM vinyl bumper cover, wont last at all. Paint isnt made to stick to vinyl. haha.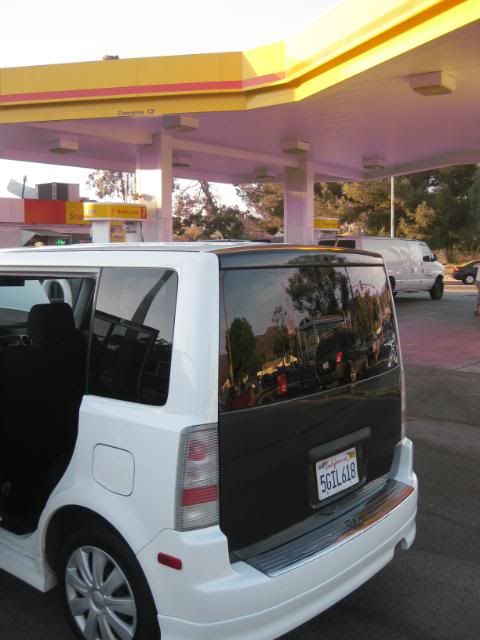 That small scratch, or dent on the door sill also bugged me. haha
Interior looked decent, some scratches on the kick pannels, and the little tray above the glove box. I wanted the H/U though. It was like the 08 dealer option one, with some cool features.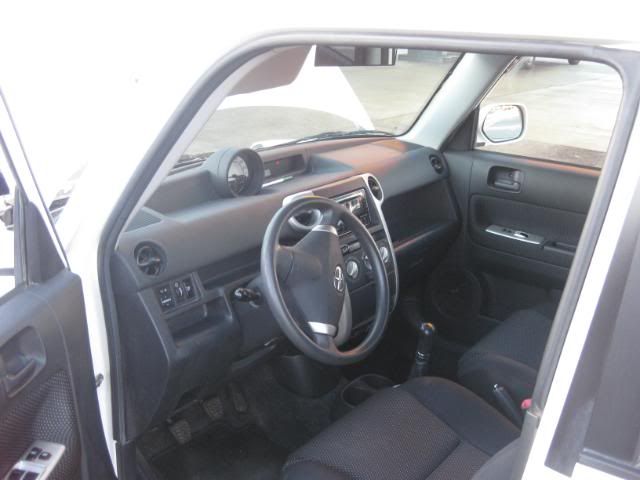 Whats an xB without rock chips?! Hahaha. Ok I'm fine with rock chips, really. But rock chips that went to bare metal then rusted? No...haha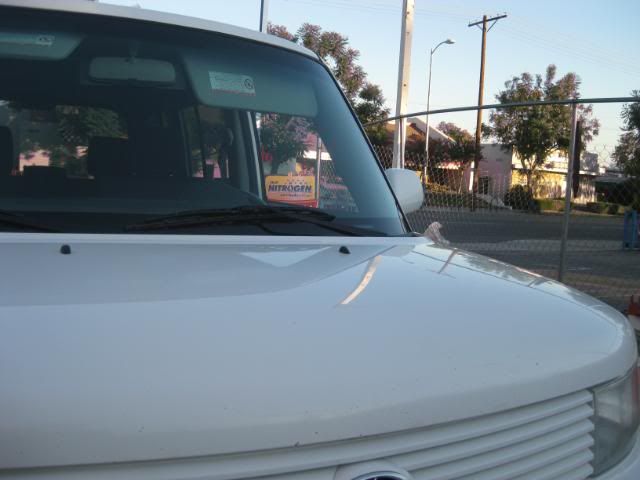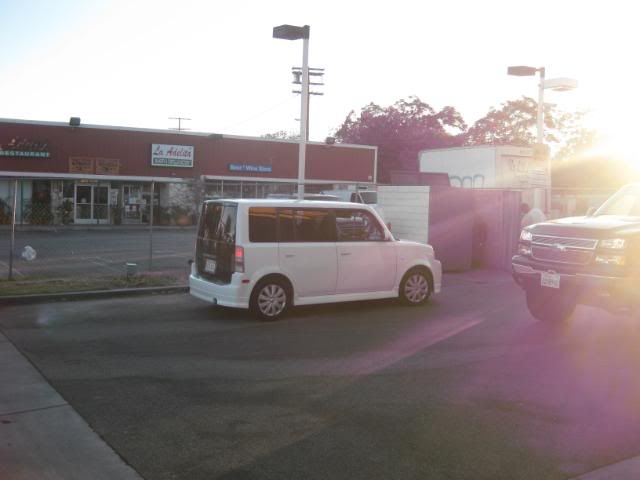 After that I ended up going to Julians to help him and Beto install some goodies. haha
I did this one :D haha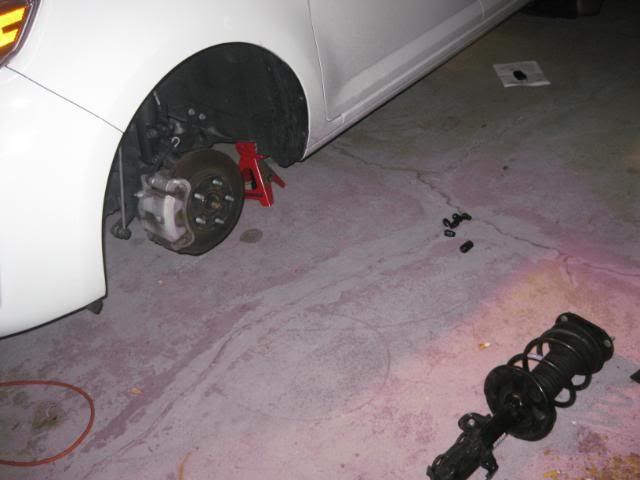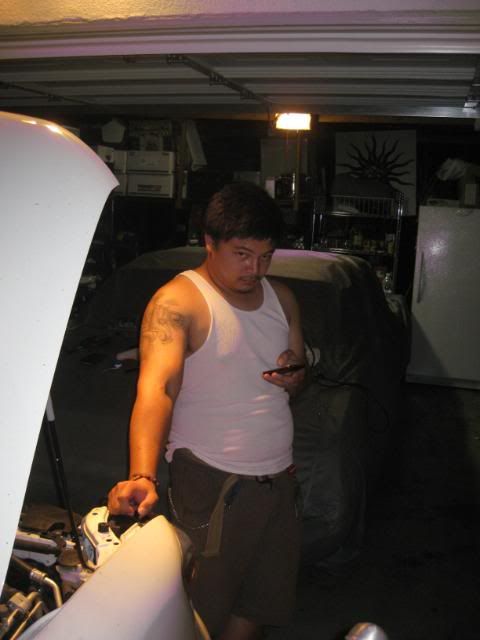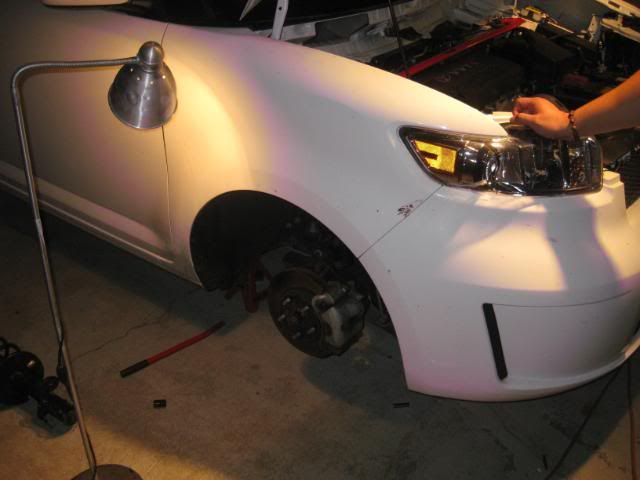 Always laughs with the HFD homies.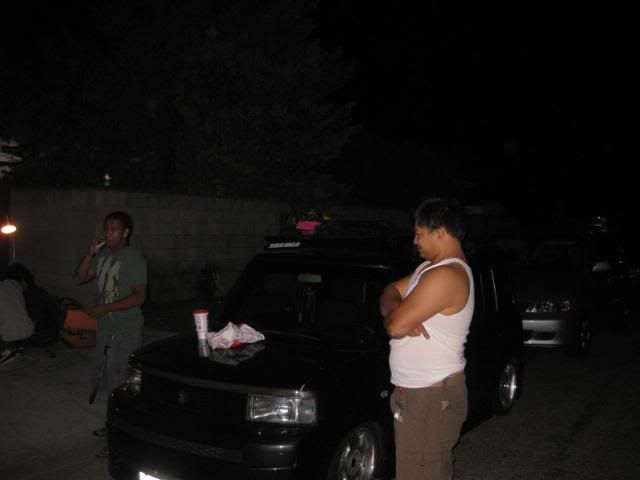 Tibo posing for me.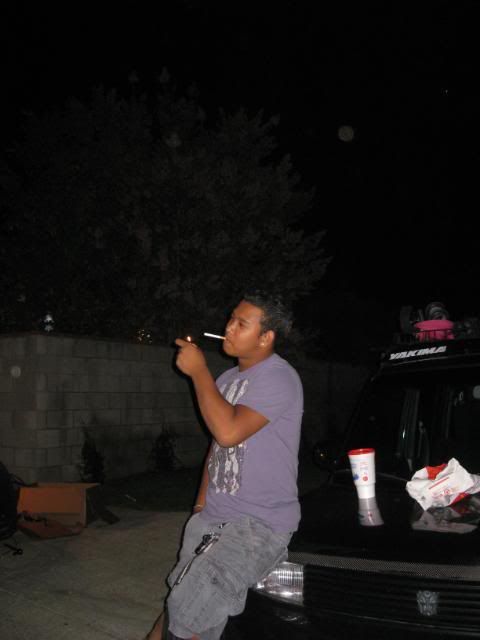 Then Tibo and I went and got some food, then will showed up, after this pic I left. haha