Alright its been a while since i've updated ya'll on my little missle project. Lol. Anyway a while ago I picked up a S14 VLSD and a 3" straight pipe. Here's some pics on the instalation of those 2.
Copared to stock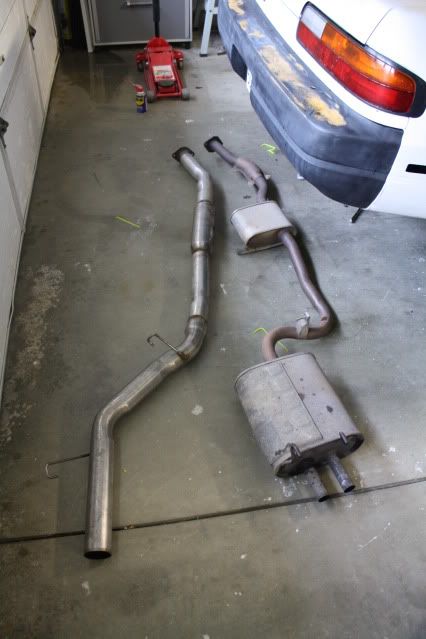 Installed. Eventually i'll pick up a Y pipe and some decent tips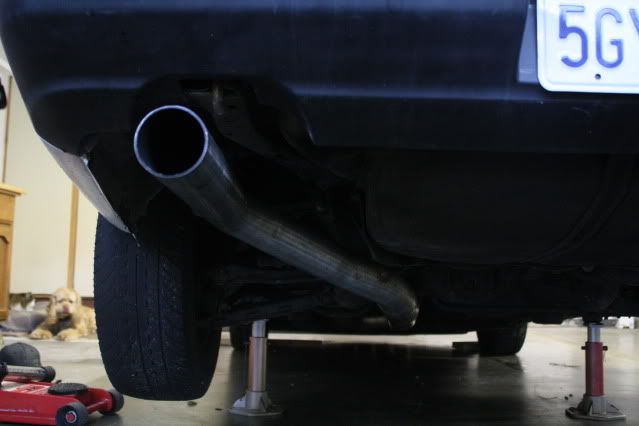 the diff
The cat chillin hahaha
Then my friend carl came down to help with the instalation of the diff. and god am i glad he did. It would have been impossible by my self. lol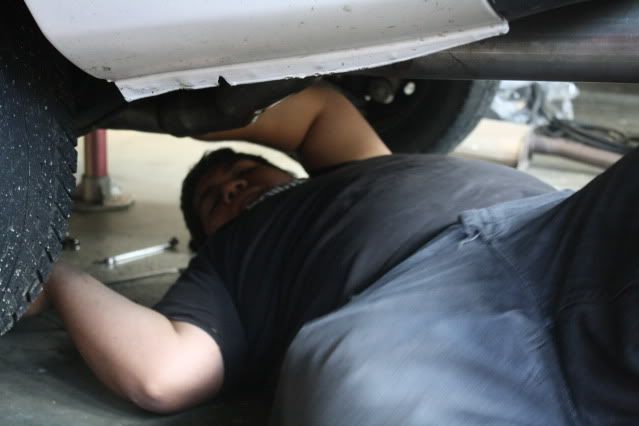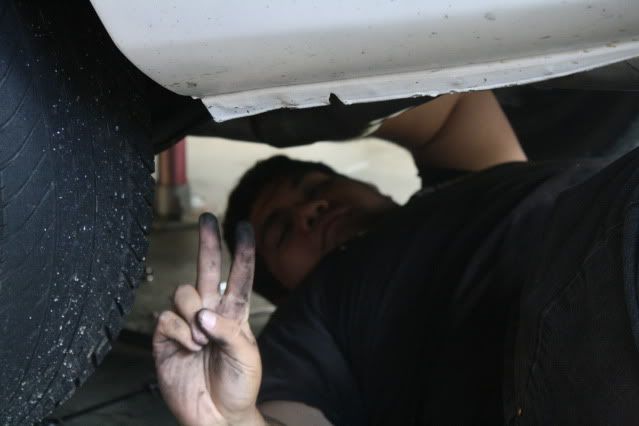 My dog goin trying to fly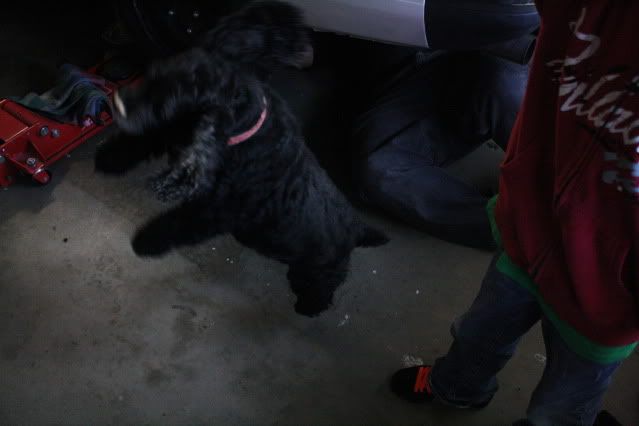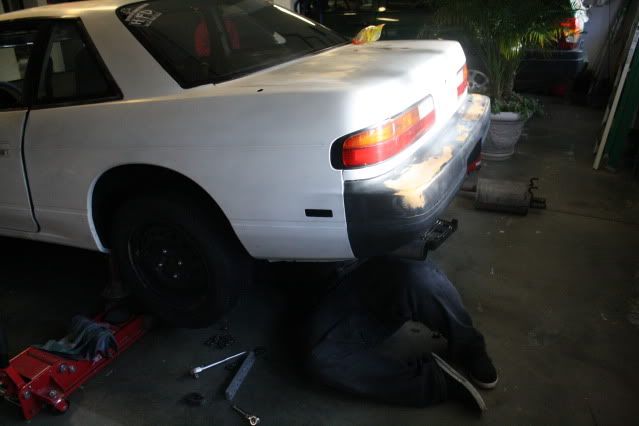 Stock gayness found it way out of the car
Big gap here. We got it installed but i was too dirty and busy to take pics. So skip forward to it installed and awesome
then carl went to leave and it was like mid 20's outside so he was scraping ice off his windsheild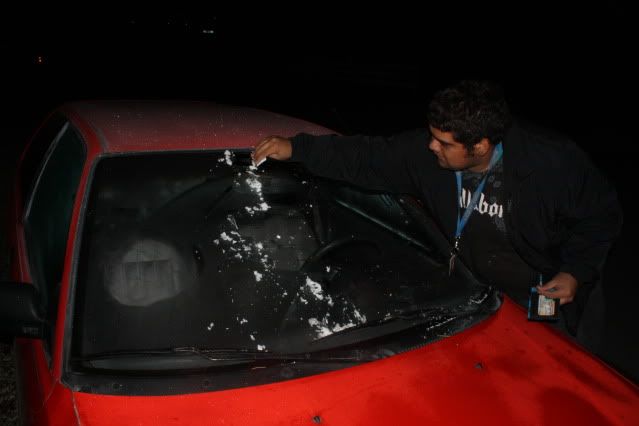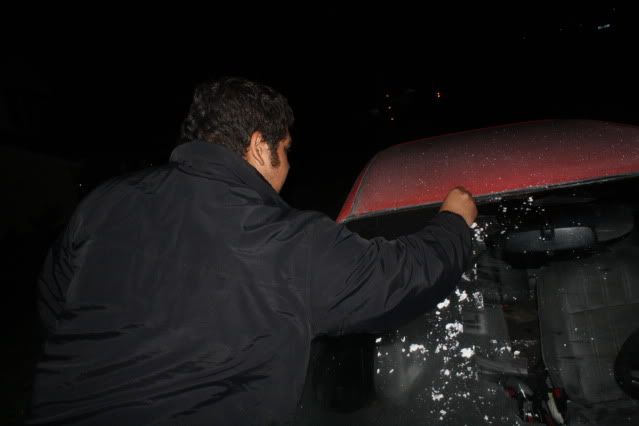 the car freezing outside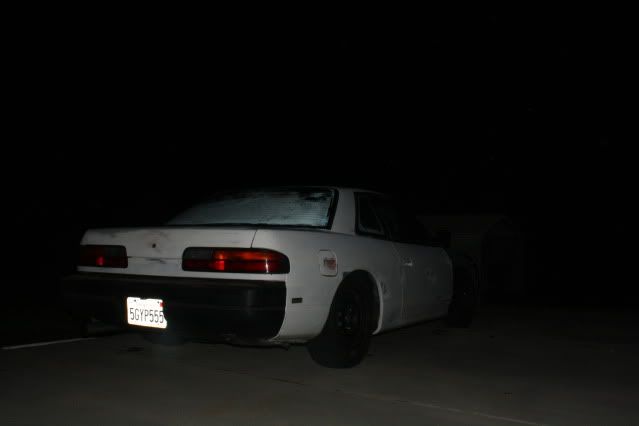 Now on to today. Ok well first a little story. lol. A while ago. Like before the diff and exhaust. I tried to hook up my powersteering, since the car is SUPER hard to turn no matter what speed ur going, and almost impossible to countersteer durring a drift. (learned that the hard way haha) anyway while hookin it up i cross threaded a peice of one of the lines and i couldnt fix it now matter how many different tools, methods or anything i tried.
the peice i killed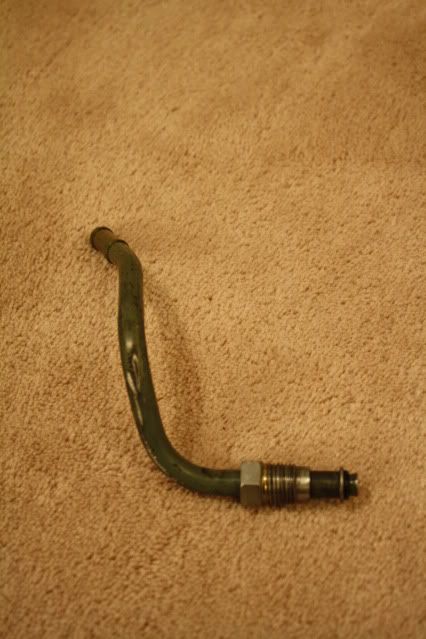 Then after that i bought a universial hose from autozone and bent it to fit and it ended up not working at all and just leaking all over the place. (this was a week ago) so i bought another stock peice from someone on zilvia and my goal today was to install it.
Gettin things ready
YAY it went in super easy and i was happpppy haha
the haggard autozon universial gayness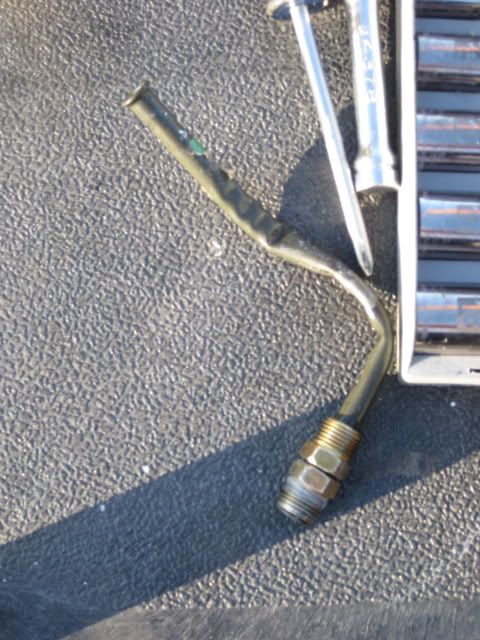 Better pics of the exhaust and diff. I will be getting a sound clip of this soon, because it really does sound super bad ass. It has some sort of nissan resignator welded in so its not really raspy, just super deap and loud and well bad ass. haha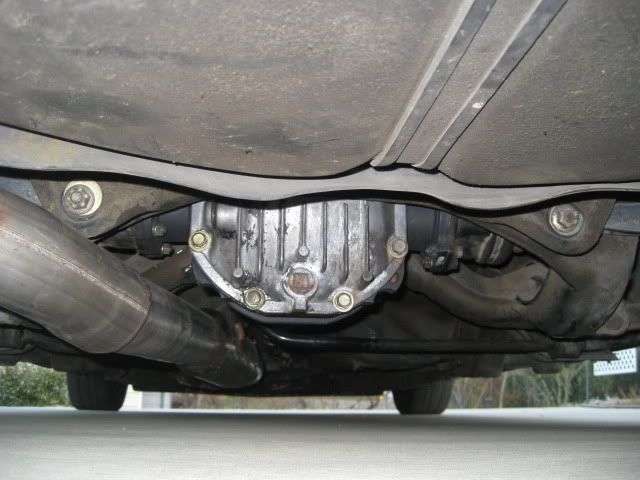 Oh! And on the last day of school i was talkin to one of the teachers and they said that one of the lame honda's that had been sitting at the school for like 2 years was getting towed to a yard soon and i could take anything i wanted off of it. And this awesome spoiler cought my attention. So i threw it in the back of the jeep and decided a test fit had to happen. and to my suprize the spoiler fit better then i could have ever imagined!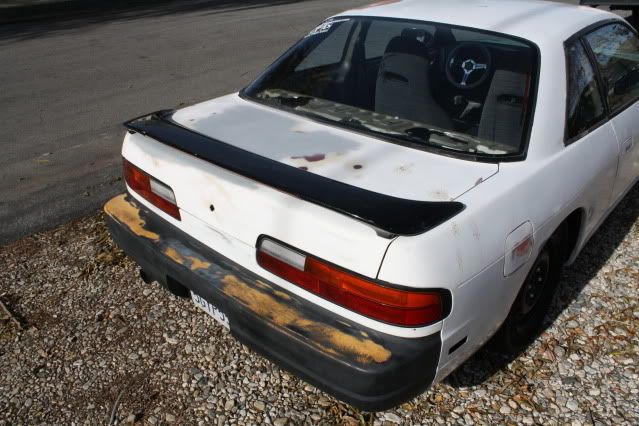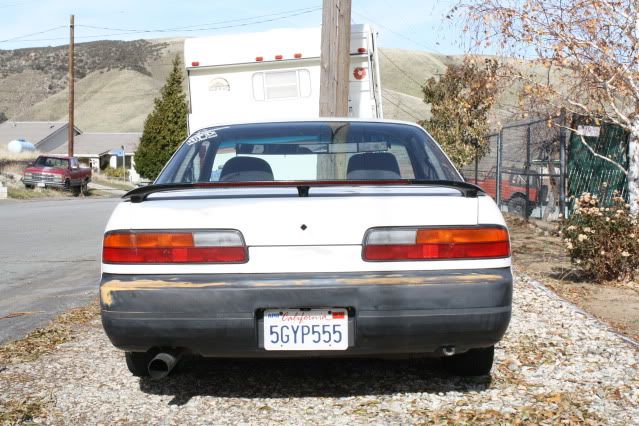 Pretty sweet for free yea? Anyway it will go on the car after the body work is done, and its either primered or painted. lol. Hopefully that wont be too far away. It all depends on if i can get the autobody class i need. Alright well now ur all up to date with my s13. Hopefully i will get some more cash soon and be able to buy more parts or maybe do more body work on it. lol. anyway thanks for reading :D