Yup, so i went down to JC's today to chill, and he was gunna help me get a job. lol. but i show up and there are like 5 cars there. im like wtf? Sweet! haha! so i take pics and we work on some cars.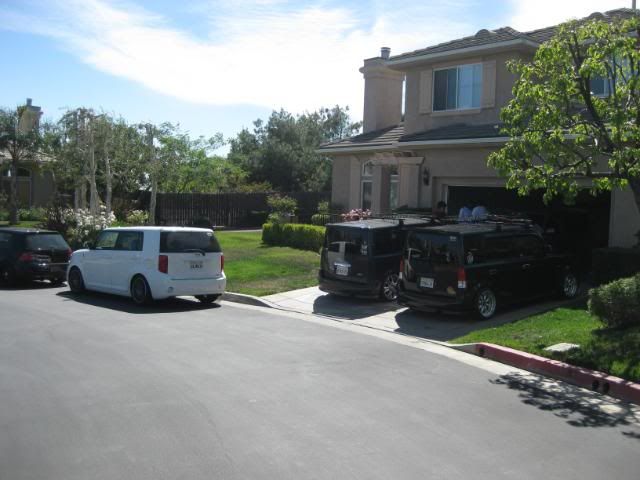 My grille <3 haha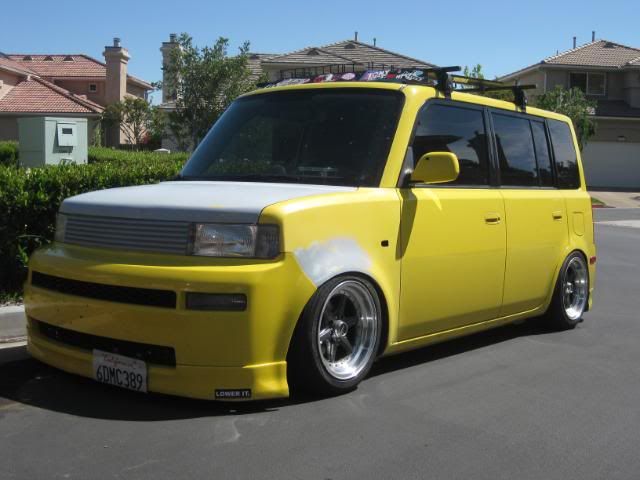 Beto and Will trying to figure out some wiring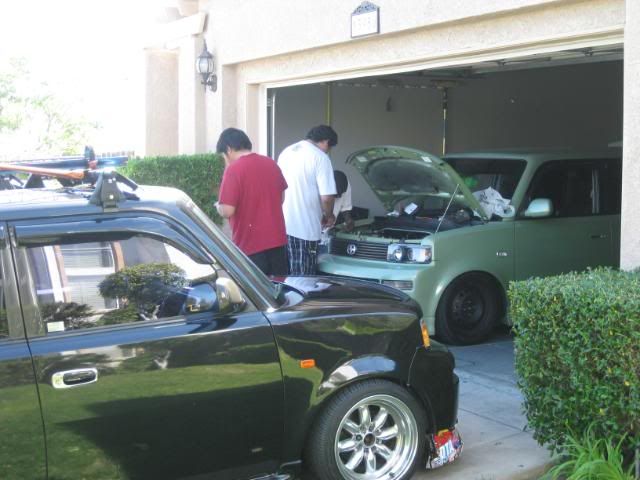 More of the cars, including JC's brother's awesome GTI. ugh soo sexy. Car's a beast too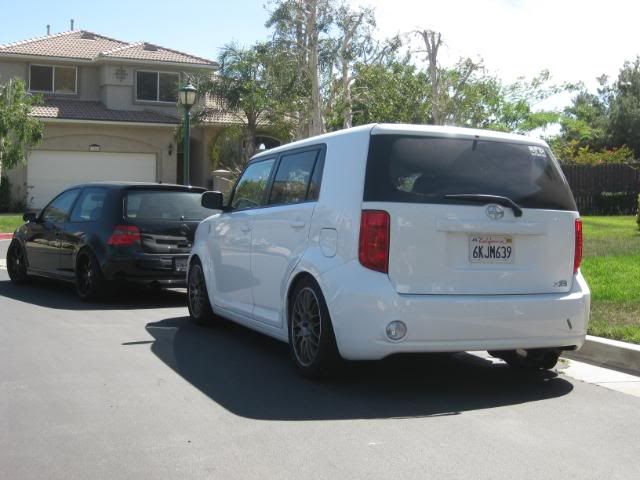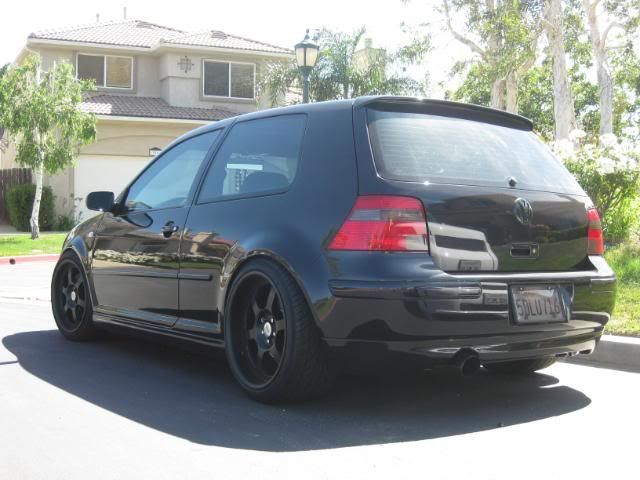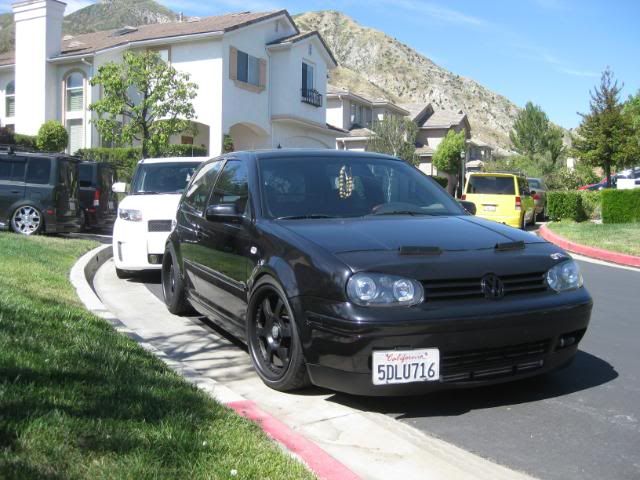 Back to work!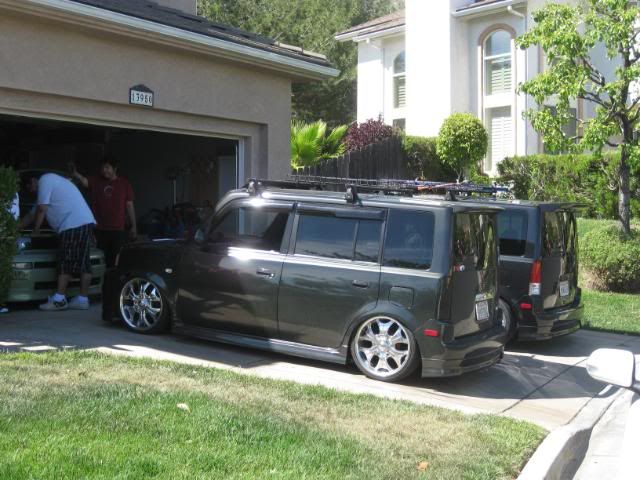 LOL!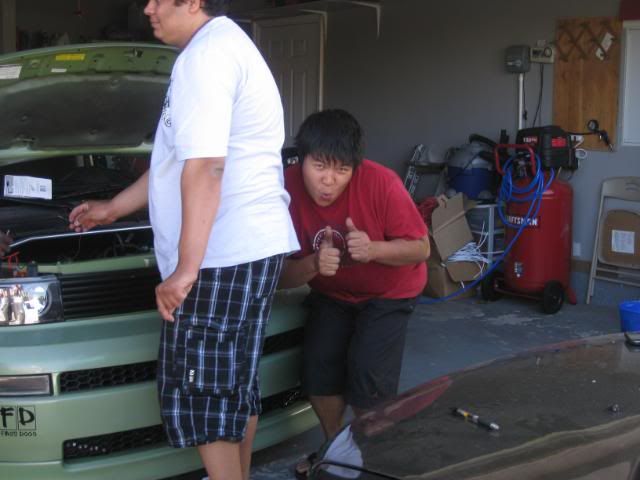 Me holding my new job =P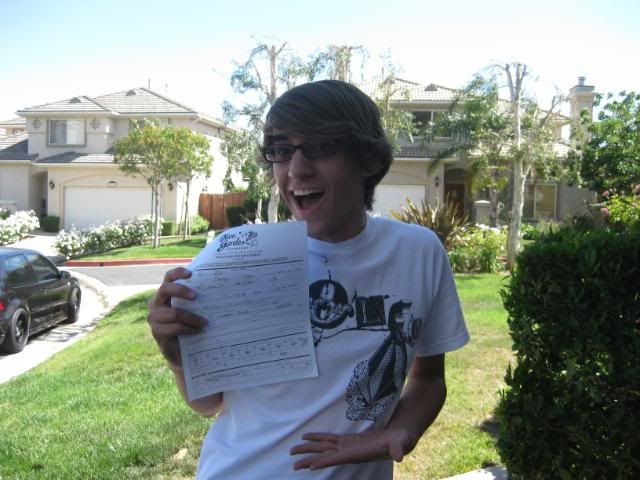 Back to the wiring!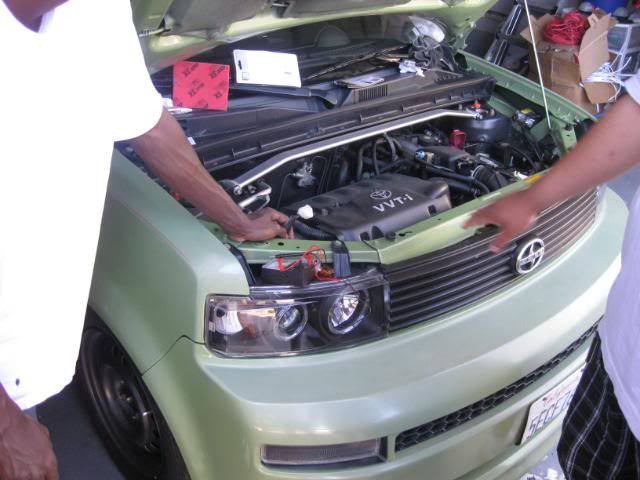 Then we spent hours trying to get JC's rear megans on. omg took WAY to long. Mainly cuz will wanted to do it his way, and i wanted to do it my way. so we didnt work together very well. lol. on top of that we had to take it apart 3 times because jc didnt think it was low enough. (even tho i told him to start with them maxed out, which is where we ended up. haha)
In and hopefully the spring will settle and give him a little bit more of drop. because this is one of the 2 rings removed on the pertches, and the other one is maxed out. If not the whole pertch is comming out. hehehe. Somewhere in here i also rolled his fears a little bit more. Maybe pulled em. idk he was sketched about me doing fender work with a bat. HA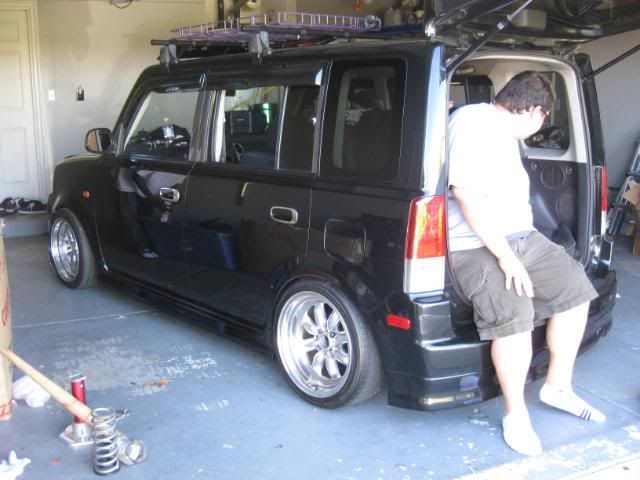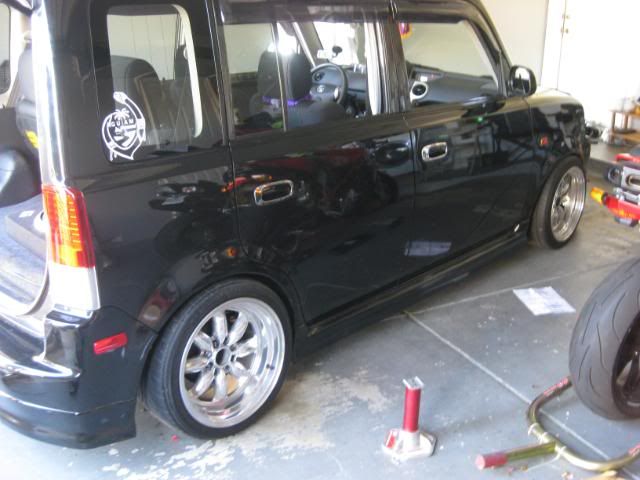 Some sexy bikes JC wouldnt let me ride :p
Then JC and i went to Santa Clarita so i could turn in my job app. and i needed gas, and we all know pics ftw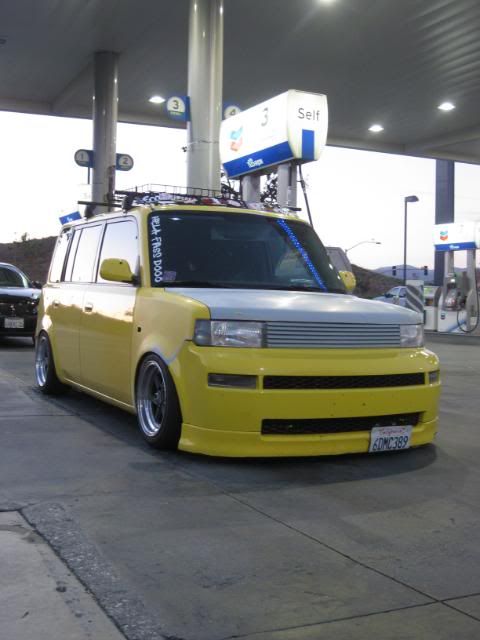 Then we went to see a movie, but nothing was playing at a time anywhere close. so we played some video games at the arcade then left. but i snapped a few pics in the parking garage first. I woulda went to the top level and had some real photo fun, but there were speed bumps all the way up and i had enough trouble getting over the one i didnt wanna deal with more. hahaha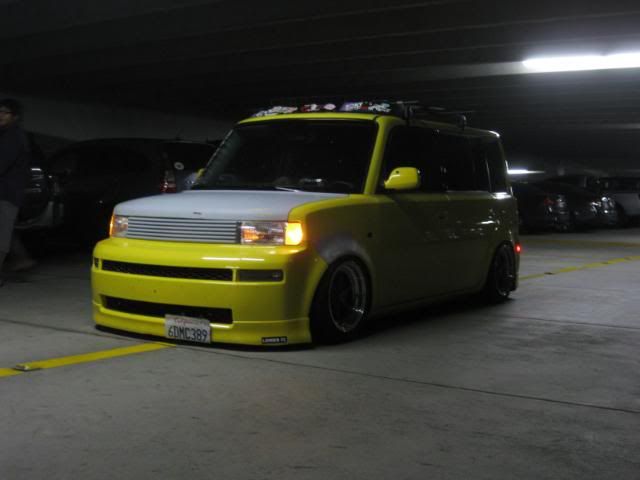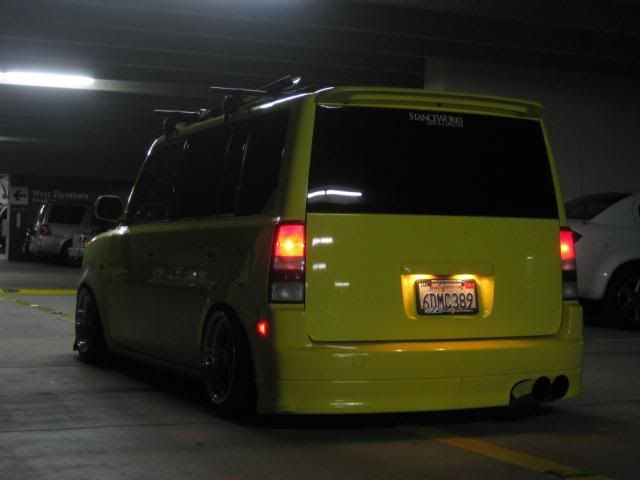 Then we went and got some ice cream cuz we were bored. lol. Is it me or does JC's look like a bowl of crap that was snowed on?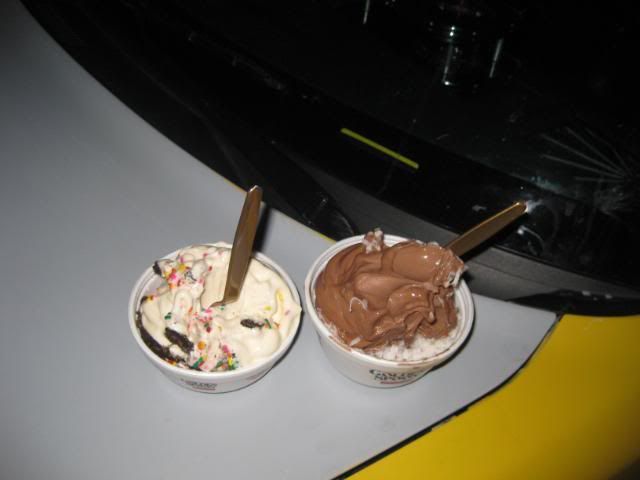 Good times. Good times. hhaha